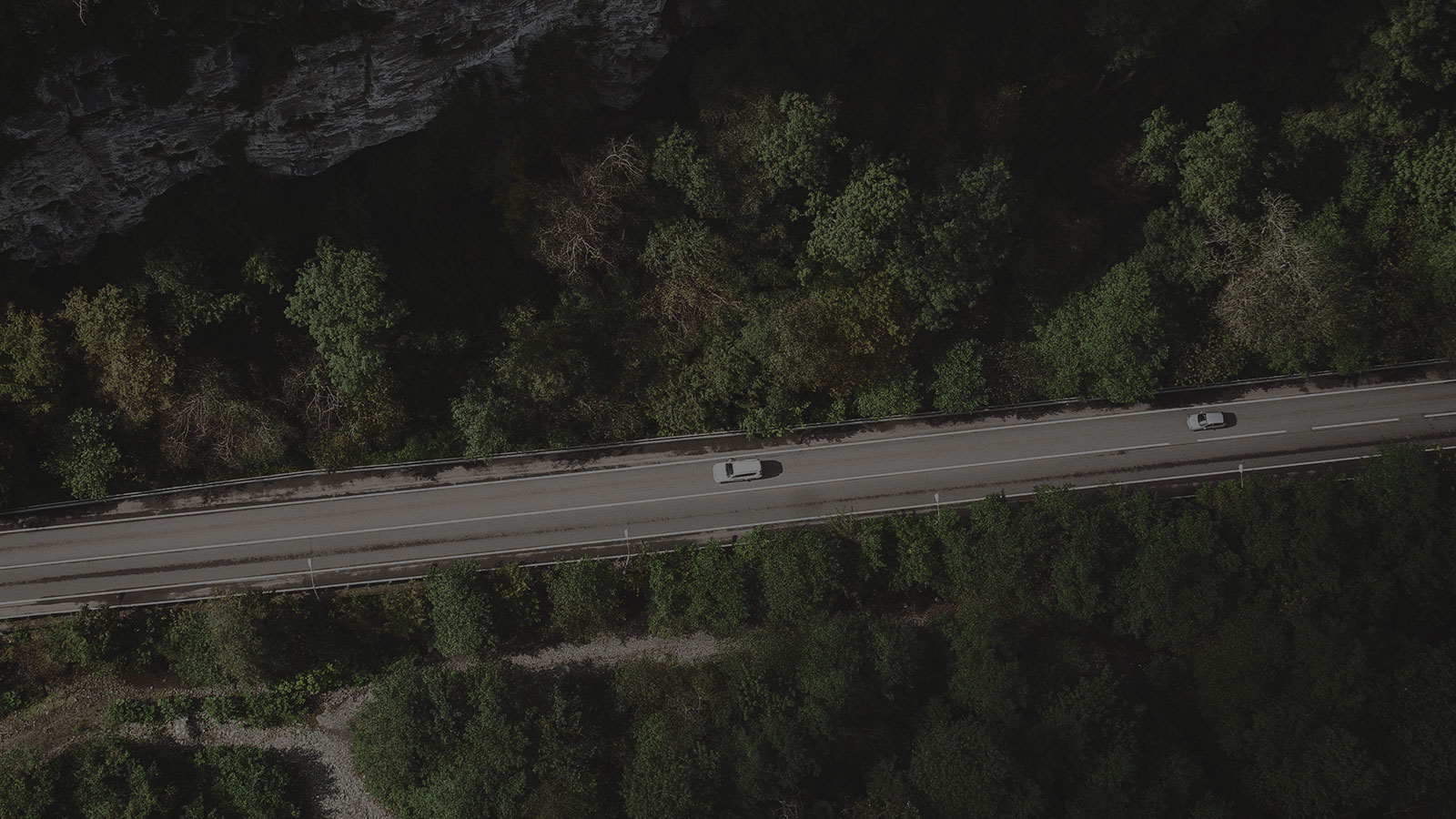 Case Study
DNK Management combats fraudulent claims and boosts productivity with Lytx
85%
improvement in severity of events
85%
improvement in safe following distance
82%
improvement in seat belt usage
The Lytx® Driver Safety Program Helps DNK Management Combat Fraudulent Claims and Boost Productivity
DNK Management uses its 90-vehicle fleet of light-duty box trucks to pick up residential donations for local charities throughout New Jersey and New York. But after several customers accused DNK drivers of taking packages from the front porch or hitting vehicles parked in the driveway, DNK had had enough of false allegations.
"We needed a camera witness in our trucks to combat the false claims we were getting," said Pat Casanova, DNK Management's director of information technology.
The company's fate began to change in October 2017, when DNK Management invested in the Driver Safety Program. Having the video evidence that the program provides has made all the difference. DNK Management saw a significant reduction in frequency and severity of collisions. The video footage removed "he said, she said" conversations and improved the company's loss prevention rate. And DNK's brand image and reputation among its customer base and in its community markedly improved, thanks to the credibility provided by video verification.
A Video Telematics Program 'Sells Itself'
In 2017, when DNK Management invested in the Driver Safety Program, the company quickly found that video telematics provided a significant improvement from DNK's previous methods of quality control. With the Lytx Video Platform as its foundation, the Driver Safety Program gave DNK critical context for any given event that occurred in the past through 100 hours of continuously recorded video.
Before DNK invested in video telematics technology, the company's managers followed drivers on their routes using GPS technology. If a customer made a claim against DNK, a manager was sent to the customer's home to take photos and hear their side of the story. The company often had to pay for losses out of its own pocket.
"With the Driver Safety Program on our side, we don't have that problem anymore," Casanova said.
The Driver Safety Program generated a strong return-on-investment for DNK from the start. DNK trialed the program in 10 of its trucks. The next day, one of the vehicles was involved in a collision. The entire incident was captured on video that exonerated DNK and its driver.
In another incident, a snowplow backed into a DNK truck then turned around and filed a false claim against the company. "All we had to do was pull the Lytx video footage and it was a done deal," Casanova said. "As soon as you install a video telematics program, it sells itself."
100 Hours of Video Means Less Financial Loss for DNK
Most helpful of all, Casanova said, is the access to 100 hours of continuously recorded video the program provides.
"It's a very valuable tool for us," Casanova said. "If an accident happens an hour from now, I'll get notified right away with a call saying we had an accident at this exact time, and I'll pull the footage immediately. We can get the footage so fast, the police oftentimes are still on site. That gives us a lot of control over the situation. The sooner you know what happened, the sooner you can react to it."
What's more, DNK Management doesn't have to send quality control staff in pursuit of its drivers; the Driver Safety Program can show them how efficiently and safely their drivers are performing and the challenges they face on their routes, providing more video, more angles—and more answers.
"Having access to the video feed has been a game changer for us in loss prevention, because we can see what the truck was doing and have that unbiased video footage that confirms or denies what actually happened," Casanova said. "It eliminates the 'he said, she said' conversations. That alone makes it worth the return-on-investment for us."
From a loss prevention standpoint, having the continuous recording capability is too valuable for DNK not to have, Casanova said. DNK services residential clients, and its trucks are often parked when an incident occurs. "Having continuous video to rely on as backup is crucial to learning what happened," Casanova said. "You can see that our truck never hit the car. It happens all the time. We can rely on Lytx technology to give us the full story behind a collision, and that's very powerful."
Enhanced Productivity and Reputation
DNK Management also has seen a jump in productivity among its drivers— between 10 percent and 19 percent. With video telematics that shows what's happening in real-time, a feature currently in beta testing, DNK managers can know whether its vehicles are parked at a Dunkin' Donuts for two hours, or if its drivers are staying in the truck for lengthy periods of time.
"The program shows us, much more than GPS alone ever could, exactly what the driver is doing," Casanova said.
For example, if a DNK driver is stranded and needs to be towed, managers can check real-time conditions and coordinate service, using a live stream feature that's being developed as of spring 2019. "That's where having video is helpful," Casanova said. "This technology really helps keep our trucks and our drivers moving."
The Lytx Driver Safety Program also has enhanced DNK's reputation in the community. "It's helped our brand's credibility, and our drivers' credibility a lot," Casanova said. "It's protected us from fraudulent claims. But, more than that, it's boosted our drivers' confidence and made us a safer, more productive, more protected business. You can't put a price on that."
Mobile Coaching
Behind the Driver Safety Program is a team of people who review and score DriveCam events, and that gives Casanova peace of mind. He especially likes the everyday convenience of Lytx's mobile coaching app. When an incident occurs, whether it's a collision or an unsafe event such as a sudden lane change, a DNK safety specialist coaches the driver, helping him or her develop safer habits.
"With Lytx's mobile coaching app, our drivers don't have to come to the terminal to get coached," Casanova said. "The convenience and versatility of the mobile app positions us to coach within a couple days of an unsafe incident, and from any location, whether our drivers are in their trucks or in the warehouse. That's very powerful, because it means we can stop the unsafe driving habits in our fleet right away, before they take root." Not to mention, the mobile app is fast, easy to use and convenient, Casanova said. "The big thing with the new Lytx portal is that it works on any device. Responding to email notifications in the new UI works quite well."
The Lytx mobile coaching app allows DNK to pull up video event clips on an iPad. "Whenever we get the notifications from Lytx that an incident occurred, our coaches can click the link in the app and it opens the event right up," Casanova said. "It's a handy tool. Almost all of our coaching is done with drivers in their trucks using the iPad. Coaching drivers in their trucks, in their own space, puts them more at ease."
Coaching has paid off, too. Comparing the same three-month period in 2018 and 2019, DNK Management has seen an 85 percent improvement in the frequency of unsafe events and an 82 percent improvement in the severity of unsafe events. Risky behaviors also declined dramatically year-over-year. For example, DNK's unsafe following distances improved by 85 percent; late response improved 82 percent; seatbelt violations plummeted 82 percent; and handheld cell phone violations decreased by 70 percent.
"Timely coaching that takes place when an incident is still fresh in the driver's mind has greatly enhanced the driving skills at DNK Management, built our team's confidence and helped make our drivers more well-rounded professionals," Casanova said.
Problem
Fraudulent claims damaged DNK's reputation
Claims investigation was time-consuming
Collisions eroded profitability
Results
Significant reduction in frequency and severity of collisions
Improved DNK's loss prevention rate
Enhanced brand image and reputation among customer base
Solution
Used video telematics to combat false claims
Leveraged safety technology to identify risk
Coached drivers to improve their skills and reduce collision risk
We deliver the results fleets need.
We've delivered incredible results for our clients for more than 25 years.