Press Release
Lytx® Appoints Steve Lifshatz as Chief Financial Officer
Lifshatz tapped to help the company achieve next chapter of record-breaking growth
SAN DIEGO (May 21, 2018) –
Lytx, the global leader in video telematics, today announced that Steve Lifshatz joined the company as chief financial officer (CFO), effective May 14, 2018.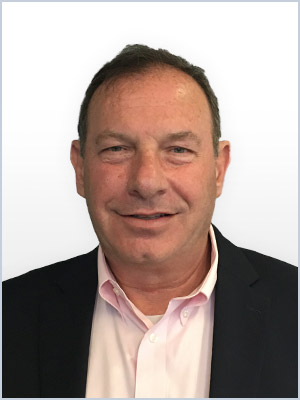 Steve Lifshatz - Executive Vice President and Chief Financial Officer
Lifshatz most recently served as CFO for Fleetmatics, a global fleet management telematics and software-as-a-service (SaaS) firm. He joins Lytx with three decades of executive-level experience at leading software and SaaS companies. Lifshatz is based in Lytx's San Diego headquarters and reports to Brandon Nixon, Lytx Chairman and CEO.
"We're delighted to welcome someone of Steve's caliber to Lytx," said Nixon. "His depth of experience in financial strategies and operations and his breadth in SaaS and telematics solutions make him an ideal addition to our executive team. With his extensive industry knowledge and experience scaling high-growth companies, Steve will be an asset to Lytx as we continue to grow at an unrivaled pace."
As CFO of Fleetmatics (formerly NYSE: FLTX), Lifshatz led financial strategy, processes and enterprise systems that supported the company's growth, 2012 initial public offering, and ultimately their 2016 acquisition by Verizon (NYSE: VZ) for $2.4 billion. Lifshatz has led both entrepreneurial and public companies and has extensive experience in operational effectiveness, mergers and acquisitions, public offerings and investor relations. He held the CFO position at Authoria, Lionbridge Technologies, The Dodge Group and Marcam Corporation and served as an independent director and chair of the audit committee for AMICAS, Inc.
"I've been watching Lytx for many years and I am thrilled to join the executive leadership team as they continue to grow and scale the business at an unprecedented rate," said Lifshatz. "As the market leader and creator of the video telematics category, Lytx is uniquely positioned to deliver groundbreaking solutions to the market with remarkable speed and efficiency. They've built a strong foundation for the future, and I look forward to leveraging my background and experience to help them achieve even greater results."
About Lytx
At Lytx® we harness the power of video to transform fleets with improved safety, efficiency, productivity, and profitability. Our flagship service, the Lytx DriveCam® safety program, sets the standard for driver safety in the industries we serve. The Lytx Video Services℠ enhancement delivers a highly configurable user interface to provide fleet managers unparalleled visibility into their fleet operations, both in the moment and up to a week later. RAIR® Compliance Services helps DOT-regulated fleets comply with safety regulations, complementing the DriveCam® safety program. Lytx ActiveVision® service helps fleets detect and address distracted and drowsy driving, both in real time and over time, and additional services offer virtually limitless solutions for fleets and field operations of any profile. We protect more than 3,000 commercial and government fleet clients worldwide who drive billions of miles each year. For more information, visit https://www.lytx.com, @lytx on Twitter, or our Facebook page or YouTube channel.