CSA Data Analysis
CSA Compliance: Identify the root cause of violations down to the driver level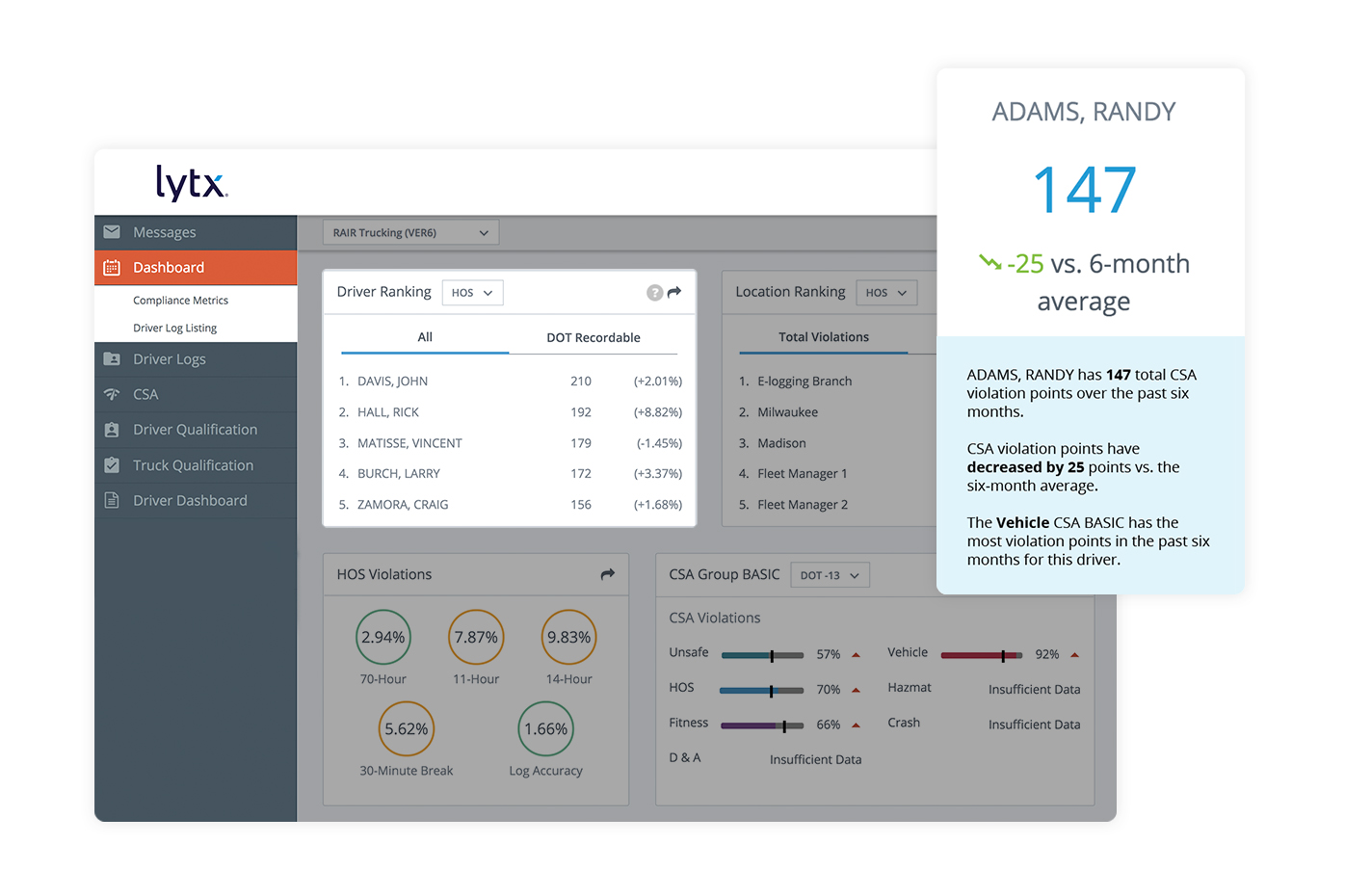 A clear path to improving CSA scores
With Lytx® Compliance Services (formerly known as RAIR®) Compliance, Safety, Accountability (CSA) data analysis, you'll get a clear view of what's causing CSA score violations so you can take focused action. Our system helps you pinpoint down to the driver level so you can target coaching and training where risk is greatest.
BOOK A DEMO
How CSA data analysis works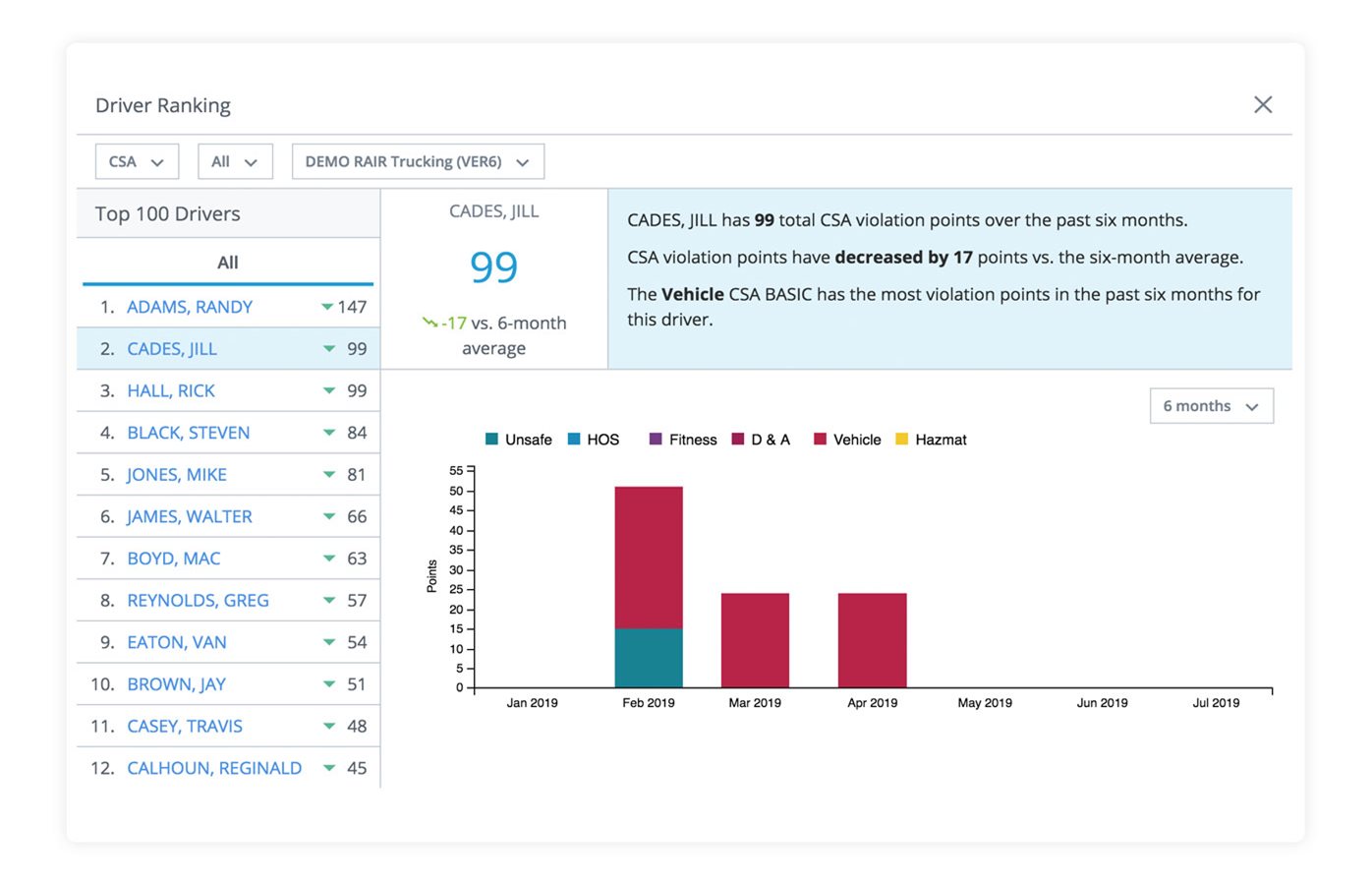 Identify where risk is greatest
Our service helps you connect all CSA violations, including roadside inspection, Department of Transportation (DOT) reportable accidents, and DOT audits, and drill down to their root causes. Dashboard views rank drivers and locations, providing you the information you need to coach and train drivers to improve their performance and your CSA compliance.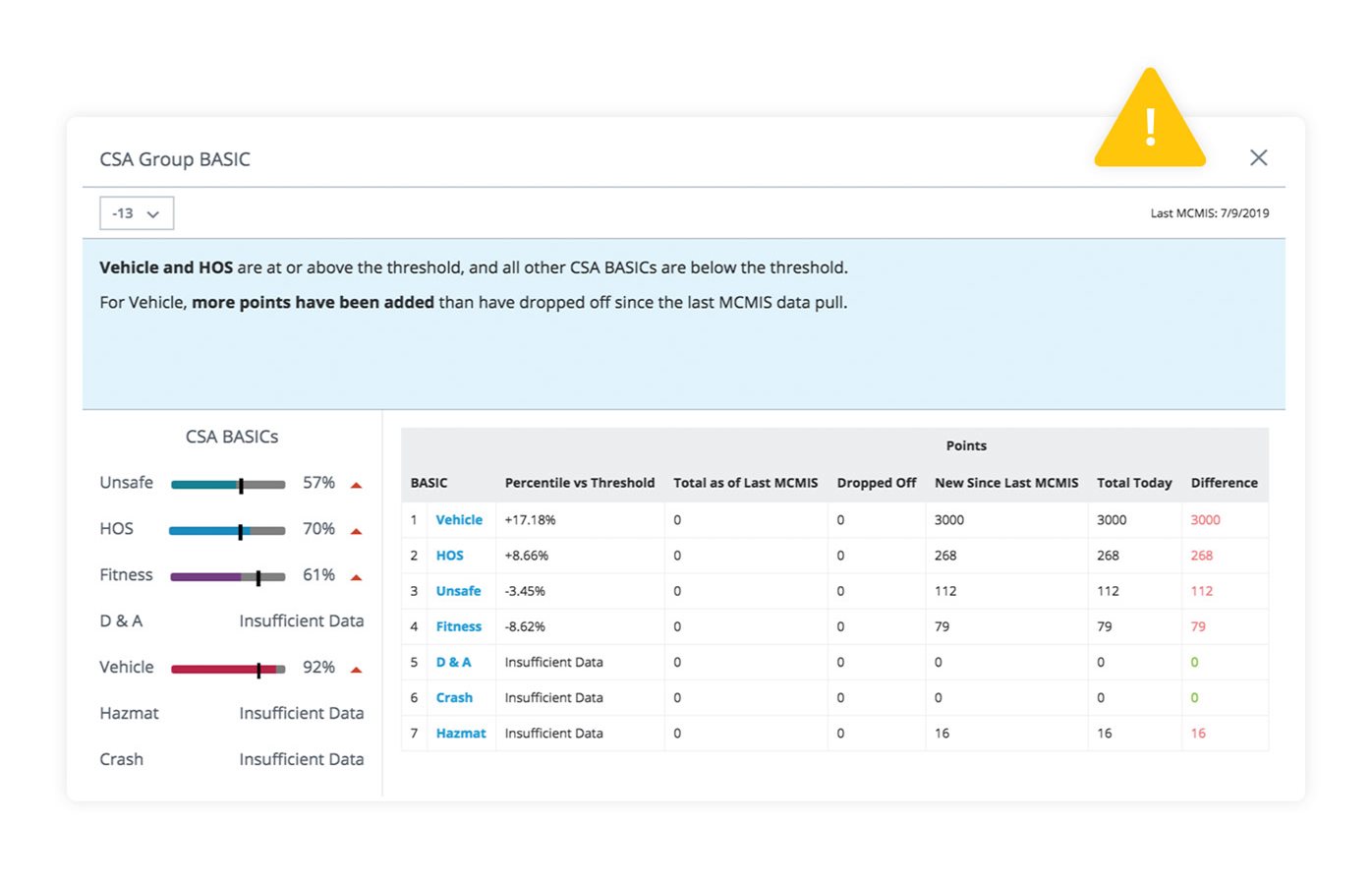 Helpful alerts and powerful reporting
Get daily access to the details that can impact your CSA scores in a single, easy-to-use system. Set alerts to ensure that nothing slips through the cracks. Monitor your current scores or use our forecasting feature to see your CSA percentile ranks up to three months in the future.
"Through the [Lytx Compliance Services] system, our CSA scores are more visible to all trucking locations. Directors, managers, supervisors, as well as upper-level executive management are able to gain a clear and quick view of our trend lines and where we have improved. Because of this, our Vehicle Maintenance scores have dropped by 80% over the past year and a half. [Lytx] makes it all manageable, visible, and assigns accountability."
Risk Manager Medium Enterprise Energy & Utilities Company
Related Resources
Learn more about ensuring compliance for your business.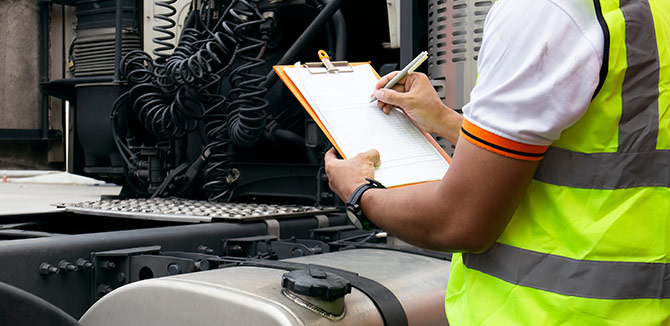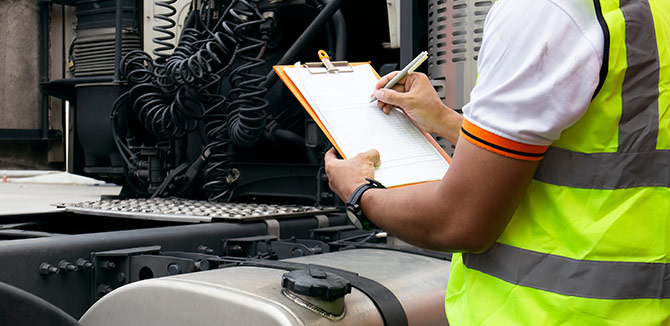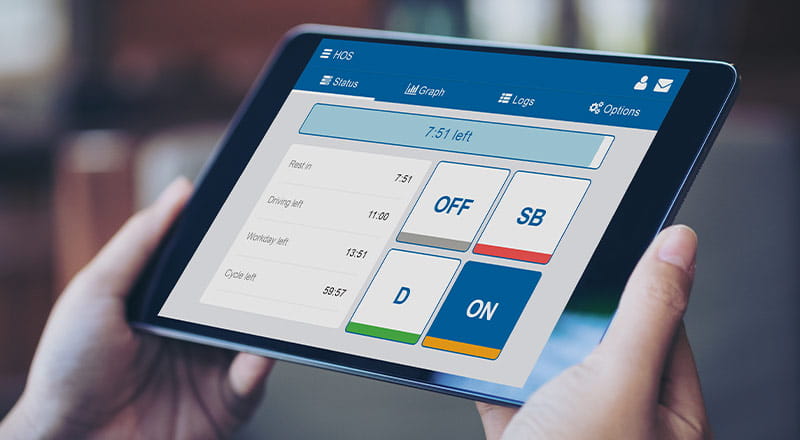 The Lytx Difference

Service
Our team is invested in your success. We work with you to help ensure that your company achieves extraordinary results, from configuring the right solutions to meet your business needs to helping you get the greatest return on your investment. We're always expanding by listening to our customers and using their input to shape our next generation of features and capabilities.

Innovation
Our machine vision and artificial intelligence are powered by a robust driving database (221 billion miles and counting), resulting in connected, accurate, actionable insights that keep fleets safe, on-schedule, efficient, and productive. We continuously evolve to deliver cutting-edge updates that help customers simplify processes, save time, and focus on driving results for their business.

Leadership
For more than 25 years, Lytx has been a leading provider of complete fleet management solutions. We're focused on addressing all of your fleet needs, all in one place, with all together powerful solutions. We help fleets identify risk, stay safer, optimize efficiency and gain greater productivity. Our smart, simple hardware, software, and API integrations provide a single, consolidated view of your fleet.