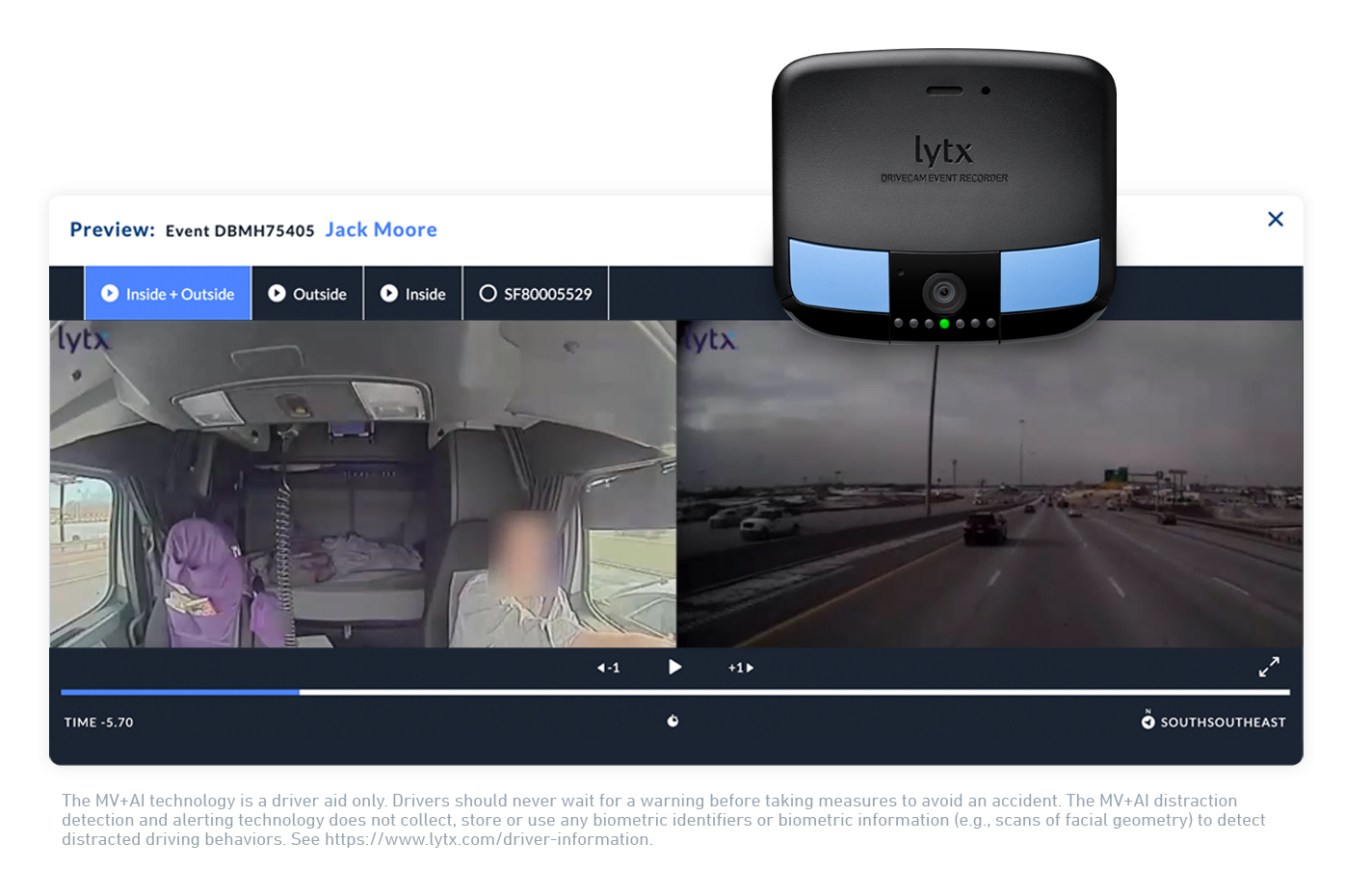 Help protect your drivers and your business with video evidence
Our cloud-connected fleet dash camera system delivers reliable, continual video clips to a searchable online dashboard and enables drivers to manually capture video as needed. With all of your video available to you online, you can easily find the exact clips you need within minutes* of capture, providing a faster way to the truth when something goes wrong.

Lytx fleet dash cams are front and rear-facing cameras that can provide a 360-degree view complete with high-quality video and night vision. The ability to see what really happened can help you save time and money, protect your drivers, maximize efficiency, provide better customer service, and gain peace of mind.
BOOK A DEMO
How it works
See what fleet dash cams can do for you.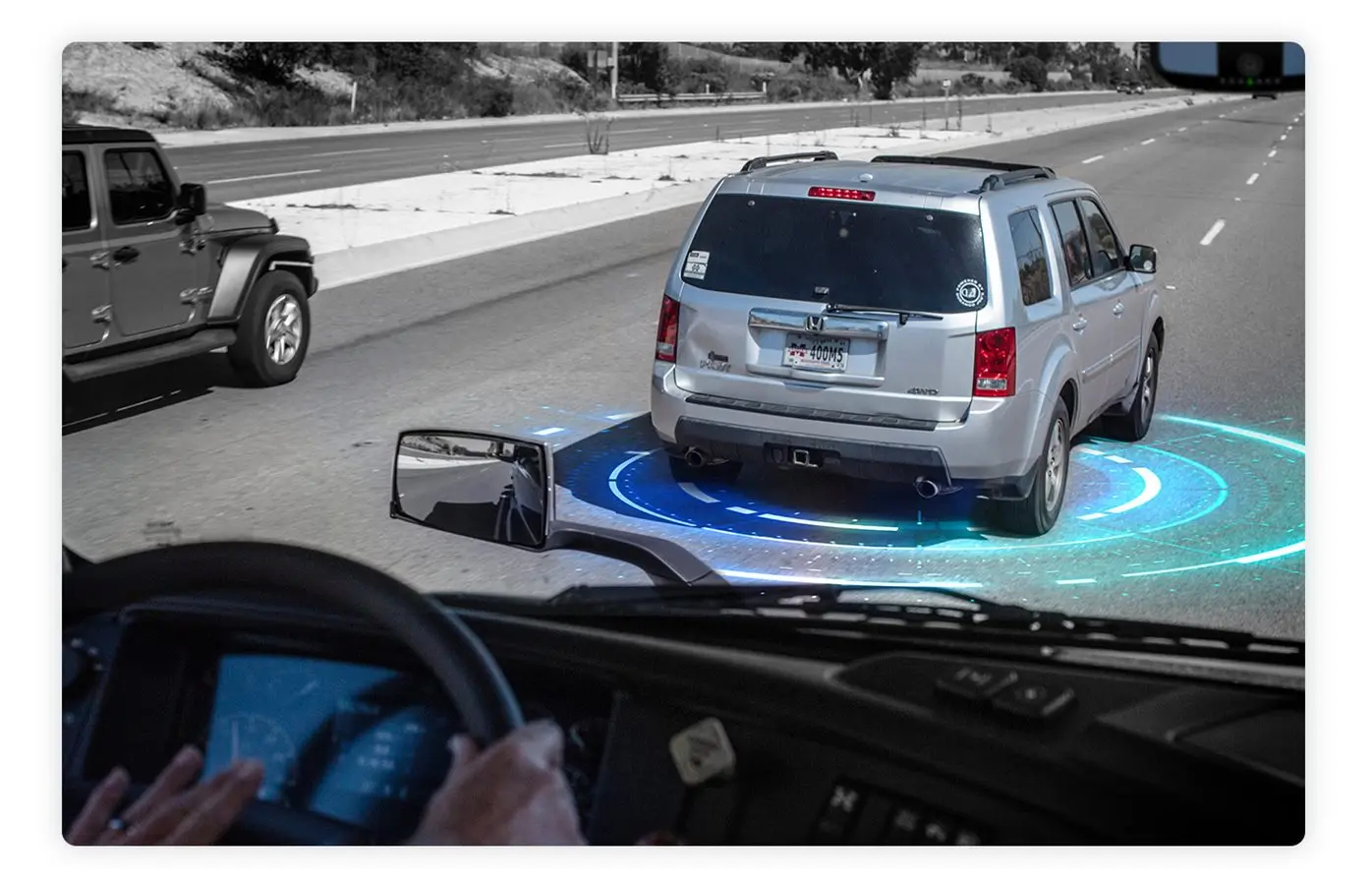 Protect your reputation and bottom line
Video evidence can provide you with indisputable truth, which could help you exonerate your drivers – and maintain profits by saving money on insurance claims. Our commercial dash cams provide reliable, continual recording, giving you on-demand access to as much as 400 hours of video evidence per device anywhere you have a connection.*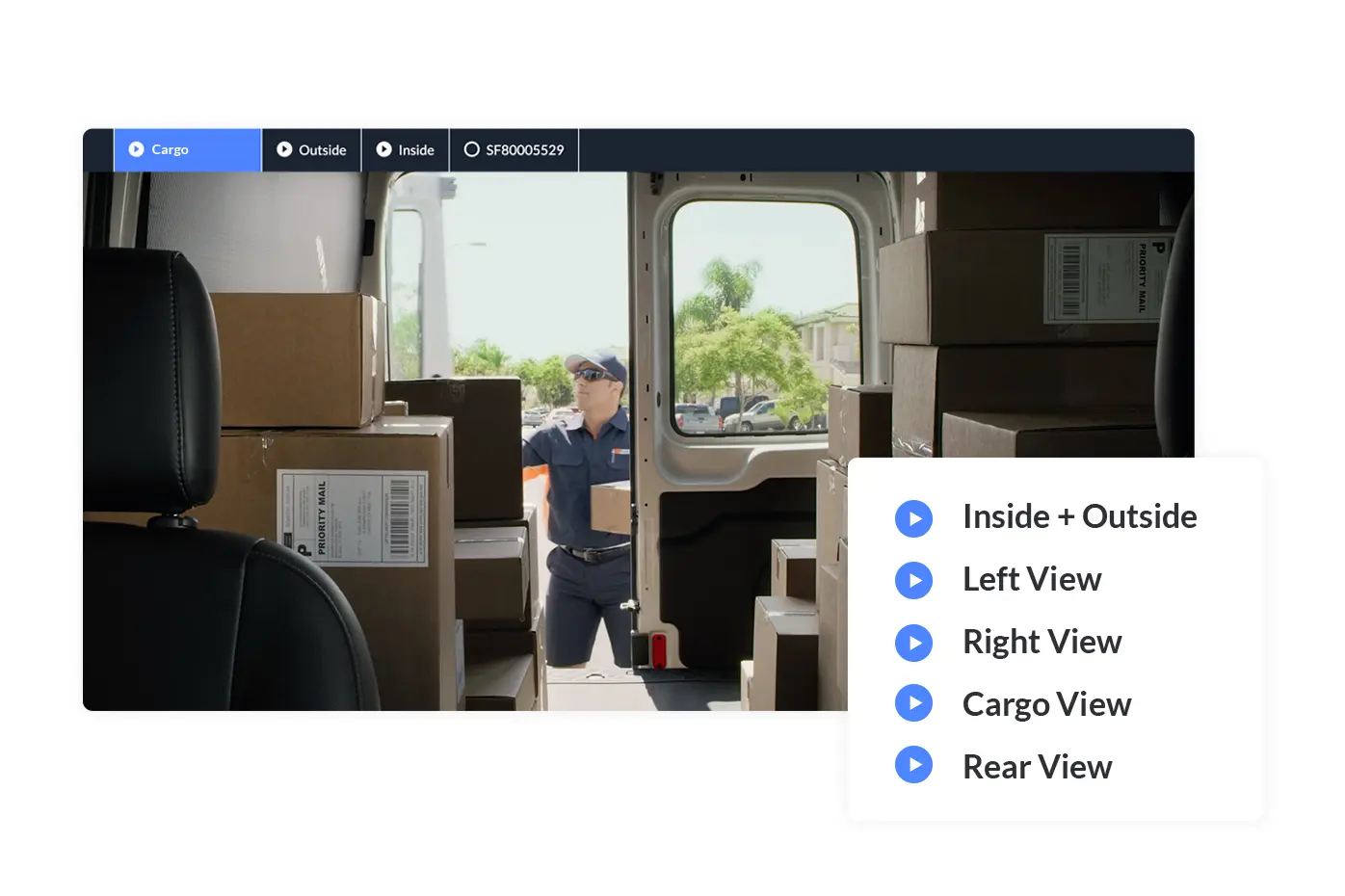 Extend your visibility in any direction with 360° dash cams
Whether you need to gather facts about a collision, verify service, or ensure policy or safety compliance, the Lytx shows you what happened so you can take action. Choose between road view, inside view, or both. You can also add views from up to four additional cameras.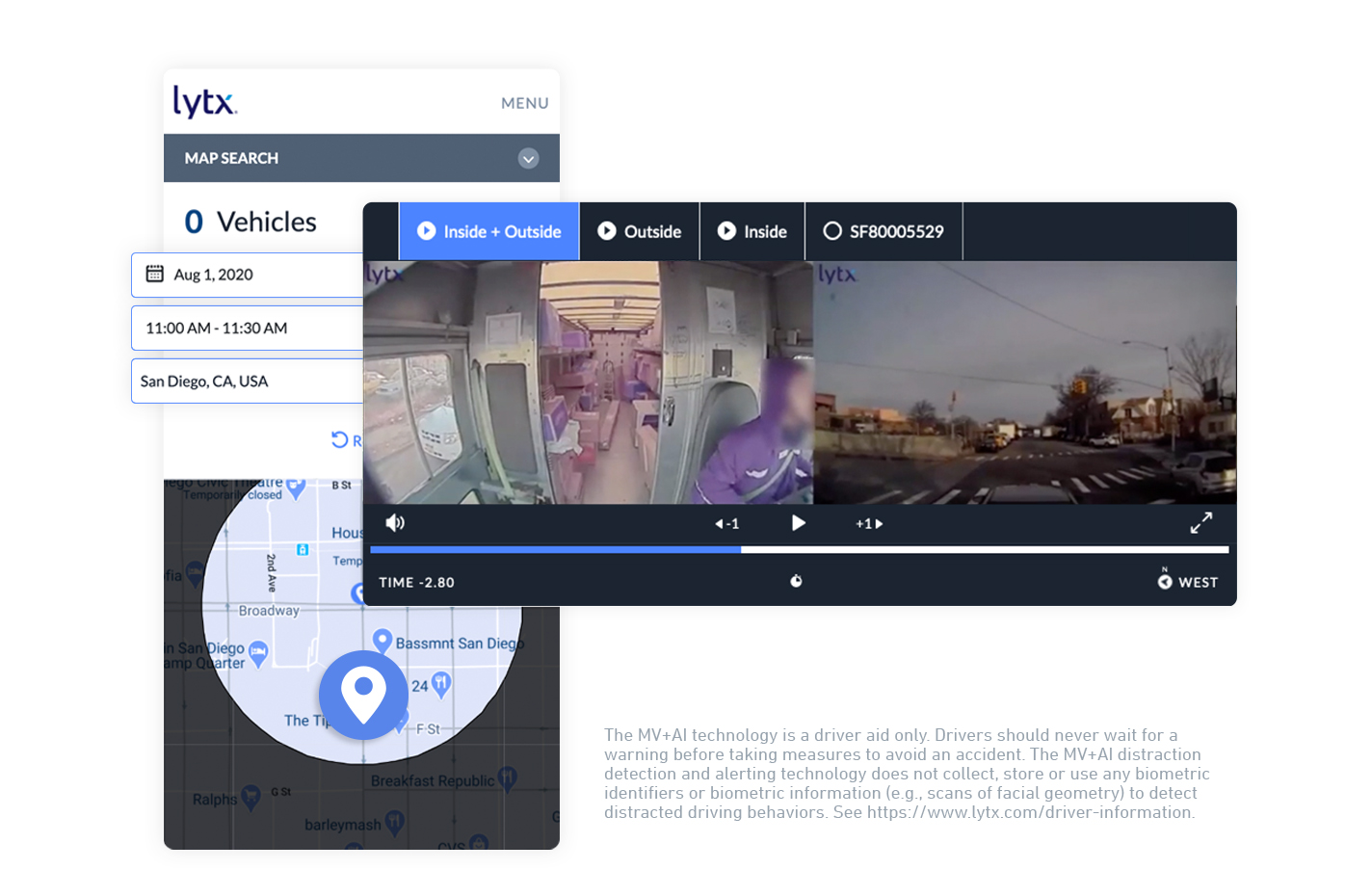 Save valuable time
Get fast access to the facts when you need it. Zero in on exactly what you need so you can get back to work. Focus your search with filters — including time and date, location, or events that are saved by your driver — to find the exact video you're looking for. Once you've found it, you can customize your video clip to include the full story. Save up to 20 minutes of video at a time in your library, or download clips and save them for as long as you need.


Lytx fleet dash cam features
Take a closer look at what you can do with the Lytx fleet dash cams.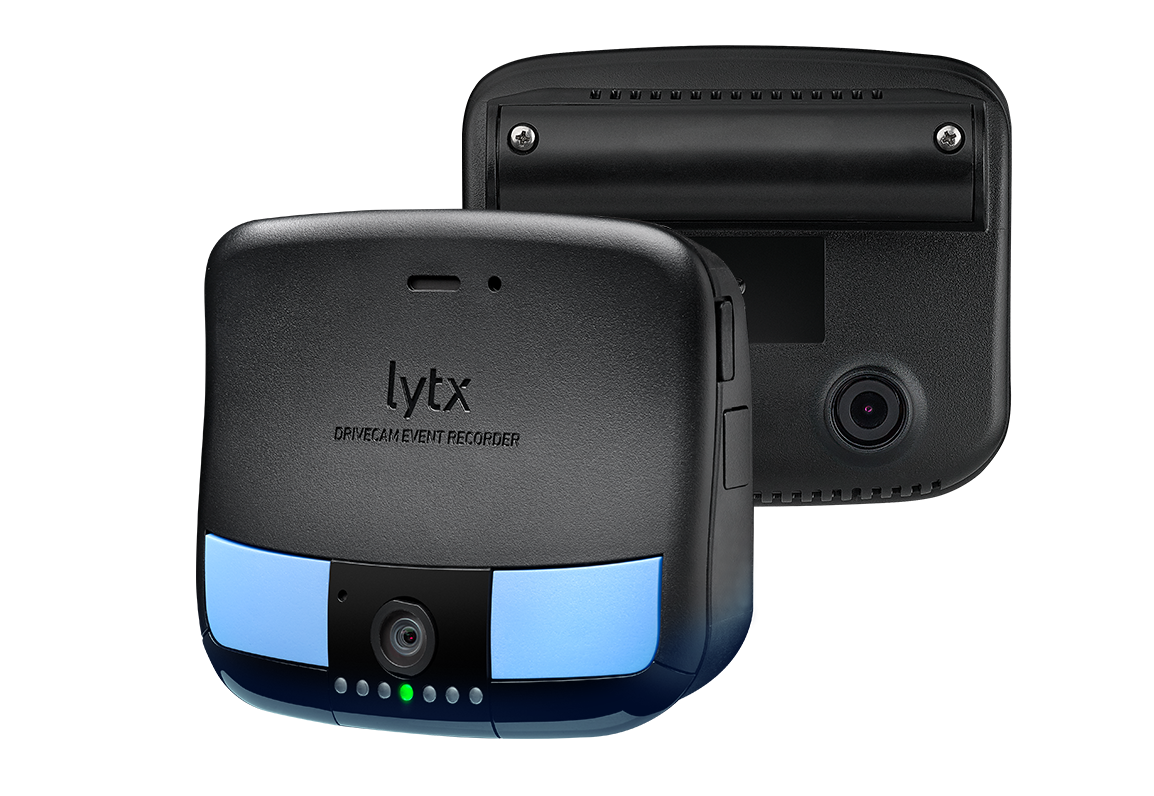 Powered by the innovative Lytx DriveCam device
Machine vision and artificial intelligence (MV+AI) combine to deliver real-time alerts† that can help address distracted driving in the moment, and provide reliable, continual video evidence for protection when the unexpected occurs.

CONTINUAL VIDEO
Records up to 400# hours of reliable, continual video.

SUPPORT FOR SIDE AND BACK-UP VIEWS
Connect up to four additional cameras using the Lytx Hub™ Adapter and additional SF-Series or third party auxiliary cameras
LIVE STREAMING
See what's happening in and around vehicles in near real time.

LOW-LIGHT VISIBILITY
High lumen infrared LED lights provide clear visibility, even at night.

MANUAL RECORD BUTTONS
Enables your drivers to proactively record video when needed.

WIDE-ANGLE DUAL LENS
Our wide-angle, dual lens shares the big picture — on the road and inside your vehicle.
Frequently asked questions
Vehicle dash cams (dashboard cameras) record high-quality video and audio footage while someone is driving. The hardware is easy to install and dash cams are usually mounted in the cab of a vehicle, on or near the windshield. Drivers and fleet managers can review dash cam footage to pinpoint moments of risk and understand what happened immediately before, during, and after an incident. Drivers can manually record clips on demand whenever they want to capture evidence of what's happening on the road or in the vehicle. When paired with a fleet safety program, dash cams deliver light and audio alerts that can help drivers self-correct to avoid risk and distraction in the moment.
Lytx fleet dash cams can offer a clearer picture of what really happened, with thoughtful features including advanced machine vision and artificial intelligence, real-time alerts†, up to 200 hours of continual video monitoring, support for additional commercial vehicle cameras, wide-angle dual lenses, and more.
By default, Lytx fleet dash cams are triggered to capture footage of risky driving events or behaviors, like hard braking, swerving, or cell phone use. When bundled with a safety program, they also deliver light and audio alerts that empower drivers to self-correct, avoiding potential collisions in the moment for an immediate impact on fleet safety.
Fleet managers can set the fleet camera system to live stream or record continual footage (up to 200 hours), and drivers can manually trigger recordings whenever it's necessary to capture an incident on the road. These features highlight why commercial vehicle camera systems are essential to quality fleet management.
If you need to reduce claims costs, improve driver safety, or maximize fleet efficiency, investing in a fleet dash cam system can help and may even pay for itself over time.
Video evidence from a fleet camera can help protect your drivers and your business against the unexpected and lets you see what really happened. Commercial truck camera systems offer easily accessible footage in the event of an incident or dispute, allowing you to effectively coach your drivers, offer proof of service, and more.
When bundled with a fleet safety program, dash cams can also empower your drivers to quickly and easily improve their performance. In-cab alerts can give your drivers the opportunity to address risk in the moment and avoid potential collisions. After each trip, drivers can use a mobile app to review footage of their performance and be empowered to self improve.
You can have a view of just the cab or the road ahead with commercial truck dash cameras or, with an easy installation process, your vehicles can be equipped with a 360-degree view of the vehicle using commercial dash cams. If your fleet moves at night, then commercial dash cams with night vision can provide clear video for all hours.
Dash cameras for commercial vehicles offer a variety of benefits for companies. Video evidence from commercial vehicle camera systems can help exonerate drivers from false claims, reduce claims costs, empower drivers to address risky behavior in the moment, simplify asset tracking, and improve business operations. Our clients also use commercial dash cams to verify compliance with company procedures, resolve customer disputes, and offer proof of service delivery.
Commercial vehicle cameras provide rich information that can supplement data collected from traditional GPS fleet tracking systems. Lytx provides modern fleet management solutions that integrate footage from interior and exterior cameras with sensor data from the vehicle's GPS, accelerometer, and onboard computers.
You can log in to your Lytx account to monitor commercial dash cam video footage wherever you have a cellular connection, on your desktop computer, mobile phone, or tablet.
Depending on how the fleet dash camera is configured to record, your footage may appear in your storage account as a number of short clips or a longer stream. Video can be saved to storage, downloaded, and shared as needed.
If you need to use video evidence to see what happened when the unexpected occurs, Lytx can provide up to 200 hours of continual video, even when vehicles are off-duty.
If you're looking to pinpoint risky driving behavior, Lytx driver safety solutions detect events that can indicate risky or distracted driving and offers customizable options to proactively shift behavior in the moment, empower drivers to self coach and optimize their performance after the drive, or support in-person or remote coaching for fleet managers as needed.
We also offer a fleet tracking services that's compatible with all of our other solutions and provides fleet managers with visibility into real-time* vehicle locations to improve operational efficiency.
"If there was one technology I could have had throughout my 32 years in the transportation business, [Lytx] would be it. It's another set of eyes. It's proof. It protects the driver. And it protects the company."
Jerry Welsch
Safety Manager A.D. Transport Express
We help deliver safety, success, and peace of mind for customers just like you.
Lytx® protects fleets across multiple industries. Learn more about how we're helping to improve safety at companies like yours.
Related Resources
Learn more about how video can support your business and your drivers.
We've created a wealth of resources to support our customers throughout the process.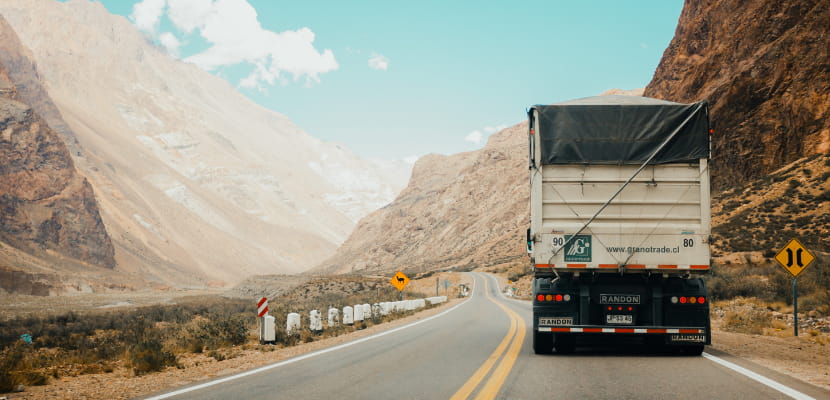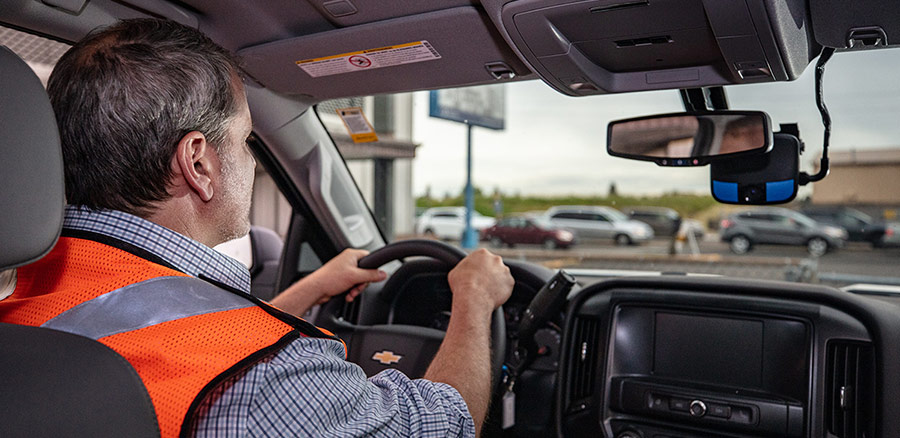 The Lytx Difference

Service
Our team is invested in your success. We work with you to help ensure that your company achieves extraordinary results, from configuring the right solutions to meet your business needs to helping you get the greatest return on your investment. We're always expanding by listening to our customers and using their input to shape our next generation of features and capabilities.

Innovation
Our machine vision and artificial intelligence are powered by a robust driving database (221 billion miles and counting), resulting in connected, accurate, actionable insights that keep fleets safe, on-schedule, efficient, and productive. We continuously evolve to deliver cutting-edge updates that help customers simplify processes, save time, and focus on driving results for their business.

Leadership
For more than 25 years, Lytx has been a leading provider of complete fleet management solutions. We're focused on addressing all of your fleet needs, all in one place, with all together powerful solutions. We help fleets identify risk, stay safer, optimize efficiency and gain greater productivity. Our smart, simple hardware, software, and API integrations provide a single, consolidated view of your fleet.