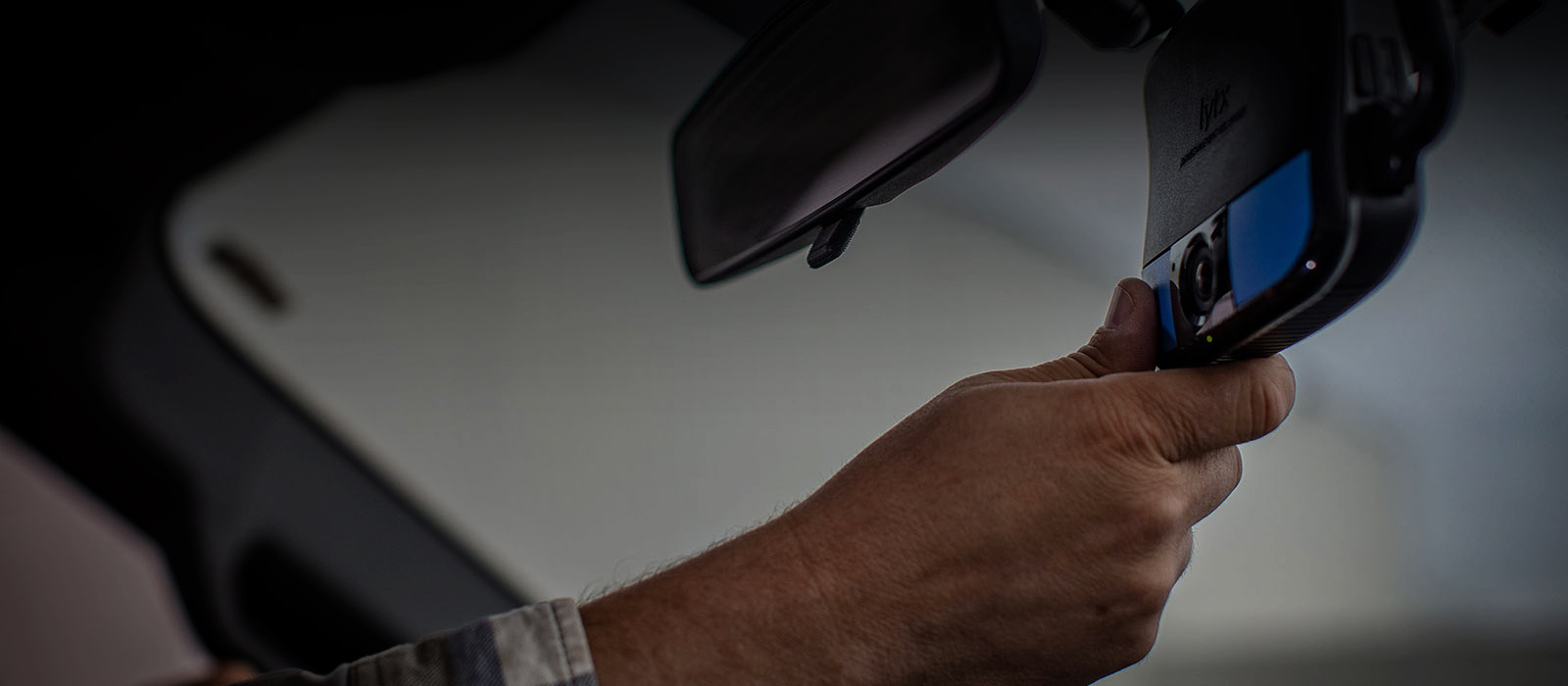 Fleet safety program
powered by video
Reduce claims costs by up to 80%+ with our best-in-class, configurable
fleet safety solutions.
Address distracted driving with fleet risk solutions
See how our fleet safety program can help you improve unsafe and risky driving behaviors.

Detect
Dash cams and fleet safety technology help detect distracted driving.

Alert
Drivers are alerted to risky behaviors in the moment with in-cab alerts†.

Correct
Behaviors are self-corrected or tagged for manager review and intervention.
Fleet safety: how it works
See what our fleet safety program can do for you.

Benefits of video based fleet safety solutions
Dive into the benefits of our fleet safety program.
Our powerful fleet dash cams, coupled with machine vision and artificial intelligence (MV+AI), work to identify risky driving behaviors while respecting driver privacy.
The visibility into unsafe behaviors provided by our fleet driver safety program helps you reduce risk and offers the peace of mind knowing your drivers are safe and productive on the road.
Fleets perform best when drivers are engaged and feel empowered to take ownership of their own driving behaviors.
With our fleet safety program, you can help drivers recognize risky behaviors and change their habits on their own, with all the tools to reward and recognize safe driving practices.
Many commercial drivers are capable of self-correcting right away. For those who need help, we offer flexible coaching workflows to help fleet safety managers actively engage with their drivers to correct persistent unsafe behaviors.
With prioritized tasks and a streamlined interface, managers can make a positive impact with every coaching session.
By proactively addressing risky driver behavior, our fleet safety solutions help progress driver performance, reducing costs and protecting your bottom line.
Your fleet can save on damages, insurance premiums and claims costs, as well as maintenance and repairs, through drivers who take pride in safe driving.
We understand that fleet safety solutions are not one-size-fits-all. That's why we offer flexible options, from low-touch to robust solutions, to better align with the needs of our customers.
We can configure a fleet safety solution to fit your time, budget, and resources while positively impacting your bottom line.
Fleet safety program features
Take a deeper look into our comprehensive fleet safety solutions.

AI RISK DETECTION
Advanced machine vision and artificial intelligence technologies capture and categorize risky driving behaviors.

DRIVER SAFETY INSIGHTS
Analyze driving performance and trends with thorough reporting to help improve safety and efficiency across your fleet.

REAL-TIME, IN-CAB ALERTS†
Visual and audio alerts notify drivers of their risky behaviors, helping them stay focused on the road.

PROGRESS REPORTS
Access risk reports that help you track progress towards safety metrics and achieve accountability.
LIVE STREAMING
See what's happening in and around vehicles in near real time*.

POSITIVE DRIVER RECOGNITION
Empower and recognize your drivers to reinforce safe driving behavior and improve overall fleet safety.

ON-DEMAND VIDEO
Immediately access the video you need within minutes and up to 400# hours of reliable continuous recording.

CONFIGURABLE COACHING
Build the coaching workflows that suit your needs, including self- and remote-coaching when face-to-face is not possible.

CONFIGURABLE VIEWS
Capture in-cab and road-facing views with support for additional auxiliary cameras for side and rear views.

RISK DETECTION WITHOUT RECORDING
Monitor driver's patterns of movement and capture distracted behaviors without recording video of the driver.

DRIVER APP
Allow drivers to obsever post-trip videos, view performance results, benchmark with their peers, and more.

HIGHWAY/RAMP PARKING
Monitor and redirect unsafe highway and on/off ramp parking in order to prevent potentially dangerous and costly roadside collisions.
TRUSTED BY INDUSTRY LEADERS






There are no results matching your choices.
Clear Filters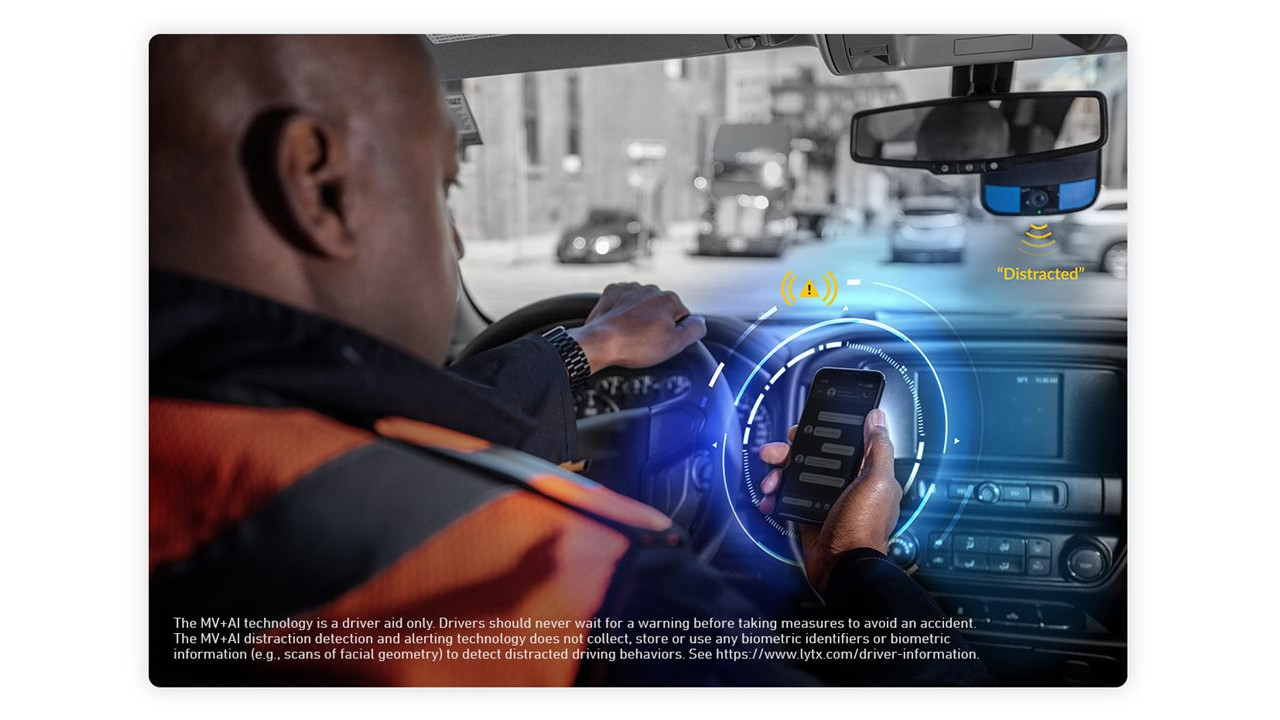 Accurate fleet safety insights you can trust
We have been at the forefront of fleet safety solutions for more than 25 years. As a pioneer in video safety, we are unrivaled in experience and at the cutting edge of innovation.

Our MV+AI technology is backed by the largest and fastest-growing database of its kind, collecting 3 billion miles of driving data every month. This kind of repository, informed by more than 25 years and 221 billion total miles and growing, is constantly training our MV+AI algorithms, setting us apart from other fleet safety products.
Frequently asked questions (FAQs) about fleet safety
Unfortunately, there is no one-size-fits-all fleet safety program template. Every fleet has a unique set of needs and therefore a special set of requirements. Fortunately, there are steps you can take to identify your particular fleet safety program requirements which will help you implement a corporate fleet safety program. Start with identifying your primary goals. Below is a list of common objectives to help you along in the process:
Reduce collisions and related claims
Reduce driver injuries and workers compensation claims
Exonerate your company and drivers from fraudulent claims
Reduce insurance premiums and liability exposure
Reduce mystery damage
Fleet safety management is a complex field. There are so many intricacies when it comes to keeping drivers and valuable assets safe and protected on the road. Fortunately, implementing the right company driver safety program can make a world of a difference. Any good commercial fleet safety program will have some common themes. Below are the necessary elements found in best-in-class fleet safety systems:
A method for identifying risk and unsafe driving behavior, ideally utilizing machine vision and artificial intelligence
A system of alerts to notify the driver of risky behaviors
Notifications to management identifying unsafe driving events
Self, in person, and remote coaching workflows to improve driver performance over time
The ability to access video footage in real time and on demand as needed