Who we serve
We're proud to protect more than
2.1 million drivers
Our amazing customers share our passion for improving safety on our roadways.


We love our customers
At Lytx, we aren't successful until you are. We celebrate each milestone and every step our customers take
to improve safety, increase operational efficiency, and maintain compliance.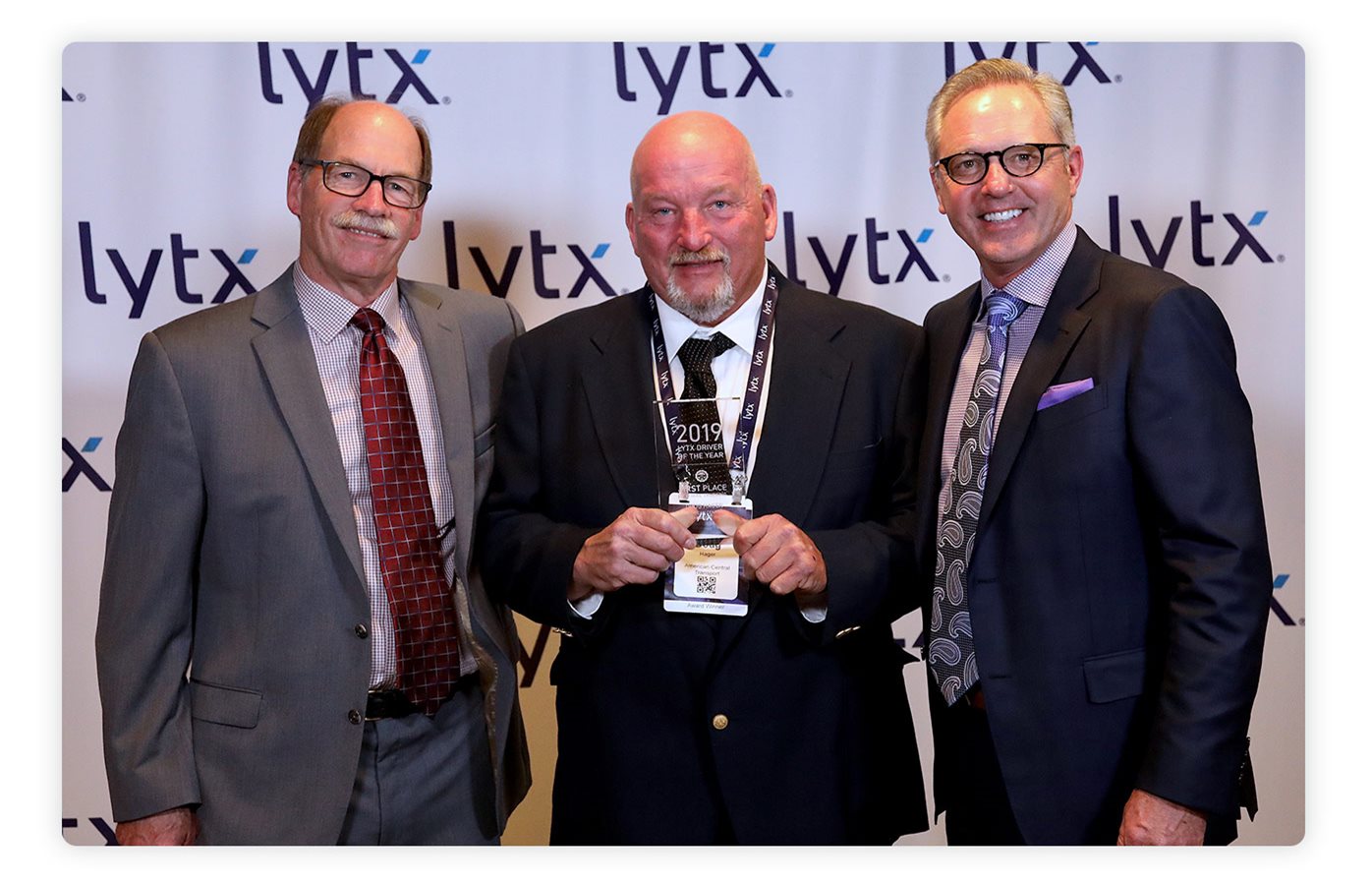 Doug Hager, American Central Transport (ACT)
Doug Hager is a shining star among drivers who hasn't had to be coached about risky driving since he joined ACT more than two years ago. In fact, he is the only driver at his organization to go two consecutive years and 258,000 miles without a coachable event.

"I view other drivers like they're my own family, and that inspires me to drive more carefully."

—ACT driver Doug Hager
READ MORE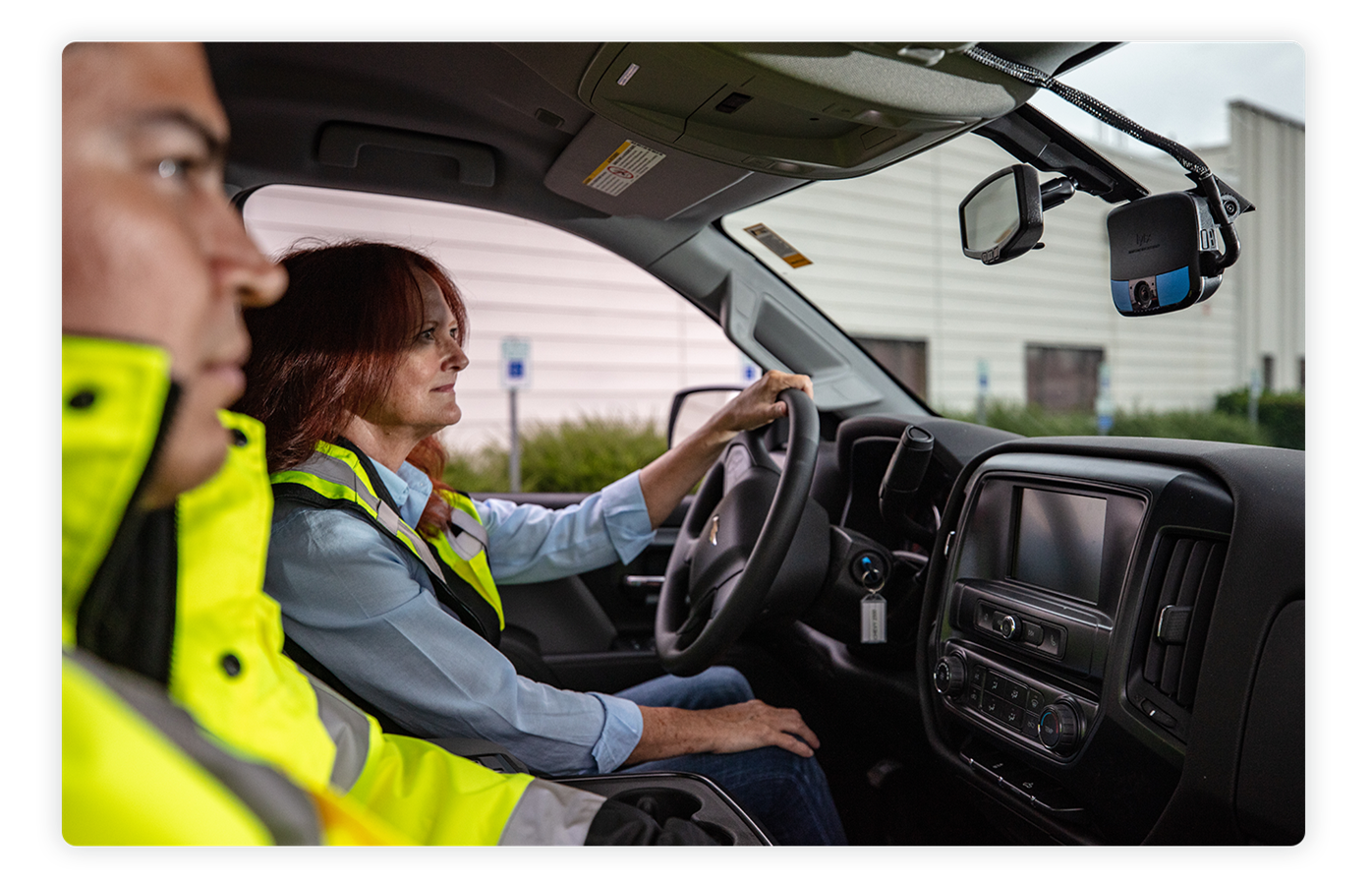 Industries we serve
We attend industry events and participate in more than 50 key associations to ensure we stay current on the challenges you face every day, with a goal of designing solutions that truly meet your needs. We're proud to protect more than 4,800 fleets across the following major industries.

Concrete
When delivering concrete, timing is everything. Get there on time with our fleet tracking service and use video to prove the quality of your delivery in case of disputes. Safety is also a critical concern, as heavy trucks can make any accident catastrophic. Our driver safety program helps you change risky behaviors that are likely to lead to a collision.

Field Services
We help field services companies locate technicians, share accurate ETAs with customers, and improve productivity. And our driver safety solutions can help you reduce risk, avoid costly claims, and maintain your company's reputation.

Construction
We help our construction clients locate equipment, direct drivers, and reduce risk. Our insights help take inefficiency out of the equation, so your jobs can be completed on time and on budget. And our fleet tracking service can help you manage use of company equipment from anywhere.
Transit
Our customizable programs help transit organizations demonstrate compliance and identify risky driving to help prevent collisions, safeguard reputations, and reduce passenger liabilities.

Distribution
Getting things from point A to point B is just the beginning. To stay competitive, you need to deliver with speed while maintaining a strong safety record. We help distribution companies protect drivers and over-deliver for customers.

Trucking
Trucking fleets face ever-increasing pressure to deliver goods on time while protecting and retaining high-performing drivers. We work with trucking organizations to help you identify and reward your best drivers and coach the riskiest ones, supporting driver retention and productivity. Safer driving means reduced collisions and claims costs and improved CSA scores.
Government
We help our government clients at the local, city, and federal level support the safety of their community and their reputation. Avoiding collisions and negative exposure means maintaining stronger budgets to get good work done in your community.

Waste
Waste collection is one of the most dangerous jobs in the world. We work with you to make the job safer for your drivers and everyone in your community. Our solutions can help improve your drivers' skills, prevent collisions, increase operational efficiency, maintain compliance, and most importantly, ensure that your drivers get home safely every day.


LEARN HOW OUR CUSTOMERS ARE USING OUR SOLUTIONS TO TRANSFORM THEIR FLEETS
Grammer Industries
Video evidence helped the company exonerate an innocent driver.
Waste Connections
Video technology helps the company protect their reputation.
Safety and protection across industries
Lytx protects more than 2.1 million drivers at thousands of diverse companies, helping to provide video evidence, improve safety, and increase operational efficiency.