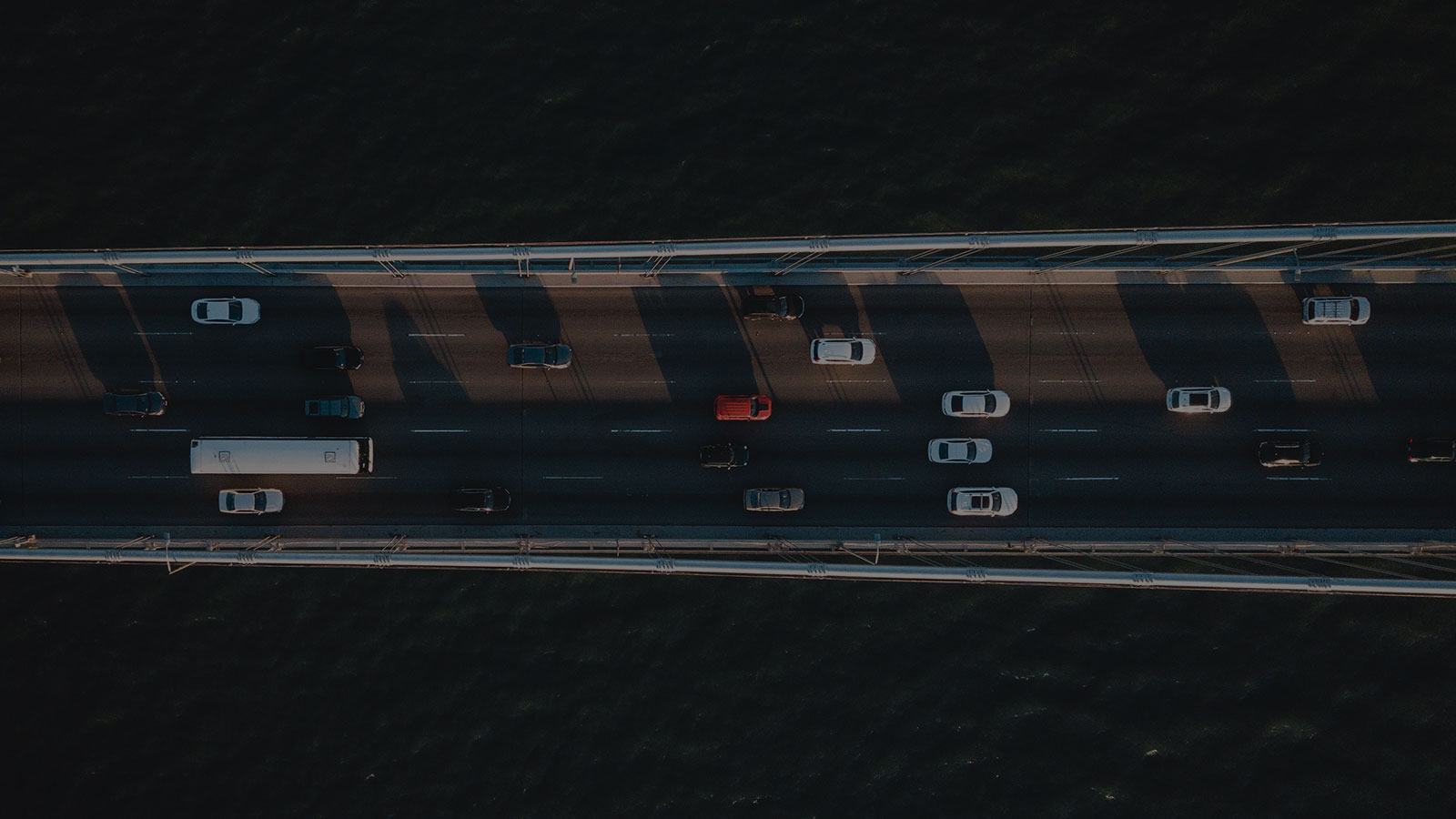 CASE STUDY
A.D. Transport Express cuts claims costs and helps protect and retain drivers with Lytx
2015
became a lytx customer
470
tractor trailer trucks
A.D. Transport Express Inc. is a multi-service, award-winning company with decades of expertise in safely moving truckload shipments from short to long haul throughout the 48 contiguous states. Since its founding in 1985, A.D. Transport Express has grown to become one of the transportation industry's most respected dry van carriers. Based in Canton, Michigan, the carrier services a variety of industries, from small hometown shippers to the largest Fortune 500 companies.
With so much ground to cover and critical, time-sensitive loads to deliver on tight schedules, A.D. Transport Express needed a way to protect the company's reputation, exonerate innocent drivers, and mitigate false claims costs.
"We needed the ability to protect ourselves in the event of an accident," said Jerry Welsch, A.D. Transport Express' Safety Manager, Risk Management. "Lytx does this and helps us mitigate our claims expenses."
Using Lytx to Get the Jump on False Claims
Hit-and-run incidents are notoriously difficult to prove, and it's rare for the culprit to get caught, much less pay damages. But that's exactly what happened when an A.D. Transport Express tractor trailer was pushed into a wall by a passing box truck. When a police officer arrived to investigate, we were able to share footage of the incident that A.D. Transport's Express safety department had downloaded. The video clip not only exonerated A.D. Transport Express' driver, it also helped law enforcement track and apprehend the box truck driver as he fled the scene.
And with irrefutable video evidence, A.D. Transport Express was also able to collect for damages from the box truck driver's insurer. "Without that video clip, we wouldn't have gotten a dime," Welsch said.
Such happy endings are few and far between in the transportation industry. "More than 90% of our collisions involve two people," he explained. "It comes down to proving who is to blame. That's what the police do when they investigate. But sometimes, they arrive too late, after vehicles have shifted and physical evidence has been moved. Lytx preserves that scene, so you can capture what happened. Now, you know who's responsible."
Accurately ascertaining fault has been critical in helping the company reduce payouts from false claims, improving the company's overall bottom line.
Using the Lytx Driver Safety Program to Protect Drivers
Collisions can wreak more than just monetary damage. For drivers, a single collision can jeopardize an entire career. Prior to video evidence, each collision put the driver's job on the line, regardless of who or what was at fault.
A.D. Transport Express has been able to clear many drivers in incidents that were not their fault. "The footage does not lie," Welsch said. "Where an accident scene can leave questions unanswered, the video can show that without a doubt our driver was obeying the law when, for example, a motorist crossed in front of the driver and caused the accident."
"In the past, if you had a driver involved in a major accident, you would have had to discharge the driver, regardless of the driver's stance," Welsch recalled. "Without exonerating proof, the risk of putting the driver back on the road was just too great. Lytx provides that proof and protects the job of the driver. It protects the innocent. Now, our drivers see this as an investment that we've made in protecting their livelihoods."
"The technology, with all the ways we've learned to use it, has become such a valuable tool," Welsch concluded. "If there was one technology I could have had throughout my 32 years in the transportation business, [Lytx] would be it. It's another set of eyes. It's proof. It protects the driver. And it protects the company."
Problem
False claims led to prohibitive legal costs
Drivers involved in collisions lost jobs or suffered career setbacks
Results
Significant savings in claims costs
Exoneration of company drivers helped increase retention
Solution
Implemented Lytx across its fleet of 470 tractor trailer trucks
Leveraged immediate access to continuously recorded video clips that allow the company to share critical, exonerating evidence with law enforcement officials at the scene of incidents
We deliver the results fleets need.
We've delivered incredible results for our clients for more than 25 years.