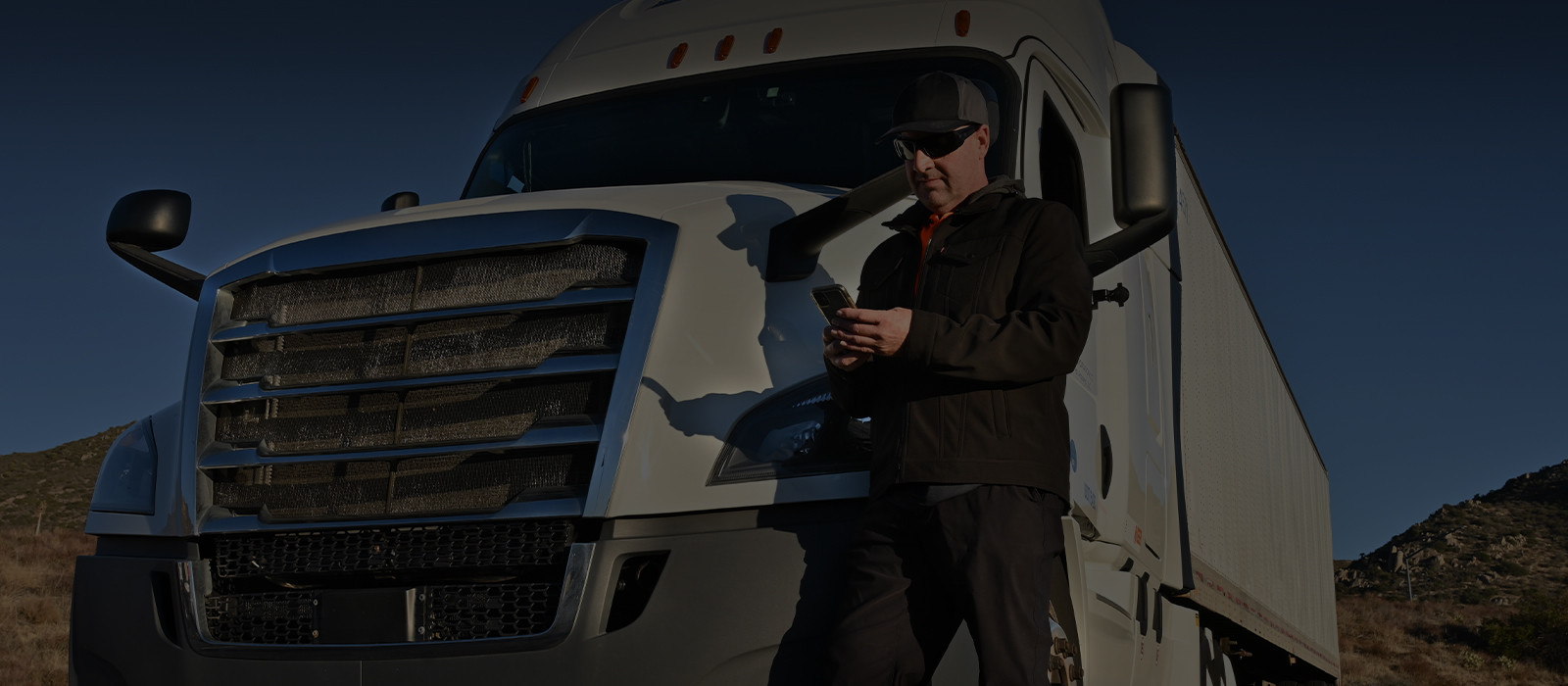 Digital DVIR
Lower your operating costs and minimize downtime with Lytx® DVIR.
Keep your fleet up and running
See how our customizable driver vehicle inspection workflows can help you minimize maintenance costs while ensuring DVIR compliance.

Inspect
Drivers can easily conduct pre- and post-trip vehicle inspections through their driver app.

Review
Managers review DVIR reports and receive alerts for defect severity.

Repair
Mechanics sign off on completed repairs ensuring vehicle safety.
Digital DVIR: how it works
See what our electronic DVIRs can do for you.

Benefits of DVIR
Take a closer look at what you can do with digital DVIR.
Catching issues sooner often means less costly repairs. Lytx DVIR is an efficient digital solution for driver vehicle inspection reporting. Fleet managers receive immediate insight into vehicle health conditions so they can proactively address maintenance needs before they become more serious, and more expensive.
A simple in-app checklist format guides drivers to move through a DVIR form quickly and efficiently. Photos and video can be added to help explain defects in more detail, eliminating guesswork by the mechanic to accelerate resolution.
All DVIRs are completed and submitted electronically, reducing errors and the administrative burden of paper logs while allowing for timely review by fleet managers. Following service, mechanics can confirm repairs with a signature on the driver's smartphone or tablet. The next driver can then certify issue resolution in the pre-trip inspection report.
Rather than constantly checking individual DVIR reports throughout the day, managers can stay on top of key issues by opting to receive customized email notifications based on the type of vehicle defect (major, minor, or both), and the amount of time a defect has been outstanding.
Our electronic driver vehicle inspection report (eDVIR) solution helps ensure fleet vehicles are running smoothly before drivers get behind the wheel. Any fleet looking to optimize vehicle health while managing maintenance costs can do so seamlessly with the Lytx Driver App on mobile devices.
The best part is, it's one of the only DVIR apps on the market that doesn't need to be purchased with an electronic logging device (ELD) service.
Our complete DVIR solution provides everything a commercial fleet needs to comply with federal mandates as outlined by the Federal Motor Carrier Safety Administration (FMCSA).
Customizable inspection checklists, photo and video proof, automated notifications, and electronic signatures ensure that vehicle inspections are fully completed and compliant.
DVIR features

DRIVER APP
Drivers utilize their Lytx Driver App to complete assigned DVIRs, review past reports, certify reports, upload media, and more.

IOS AND ANDROID SUPPORT
Our bring-your-own-device model allows drivers to complete electronic DVIR workflows using the technology they are already comfortable and familiar with.

PHOTOS AND VIDEO
Drivers can add photos and up to 3-second videos to enhance submitted DVIR reports and help make the repair process more accurate and efficient.

MULTIPLE INSPECTION LISTS
Managers can plan additional periodic inspections for specific needs depending upon the vehicle type.

WALKAROUND PHOTOS
Validate digitally submitted 'no defect' DVIR forms by requiring walkaround photos for a 360° view of every vehicle.
EMAIL NOTIFICATIONS
Keep managers on top of DVIR issues with email reminders of defects submitted or defects outstanding after a designated period of time.

CUSTOMIZABLE SCHEDULER
Choose your preferred vehicle inspection types and cadences depending upon your unique business needs.

IDENTIFY UNINSPECTED VEHICLES
Schedule a daily inspection frequency to help identify vehicles that were driven but did not have a DVIR form submitted.

SIGNATURE CAPTURE
Our streamlined workflow makes it easy for mechanics to sign off on completed repairs in the field through the driver's mobile DVIR app.

LYTX ACCOUNT
Fleet managers use their admin web portal to review and resolve submitted DVIRs, build customized inspection lists and schedules, certify repairs, and more.
Trusted by Industry Leaders






There are no results matching your choices.
Clear Filters
Related Resources
Learn more about compliance solutions with Lytx.