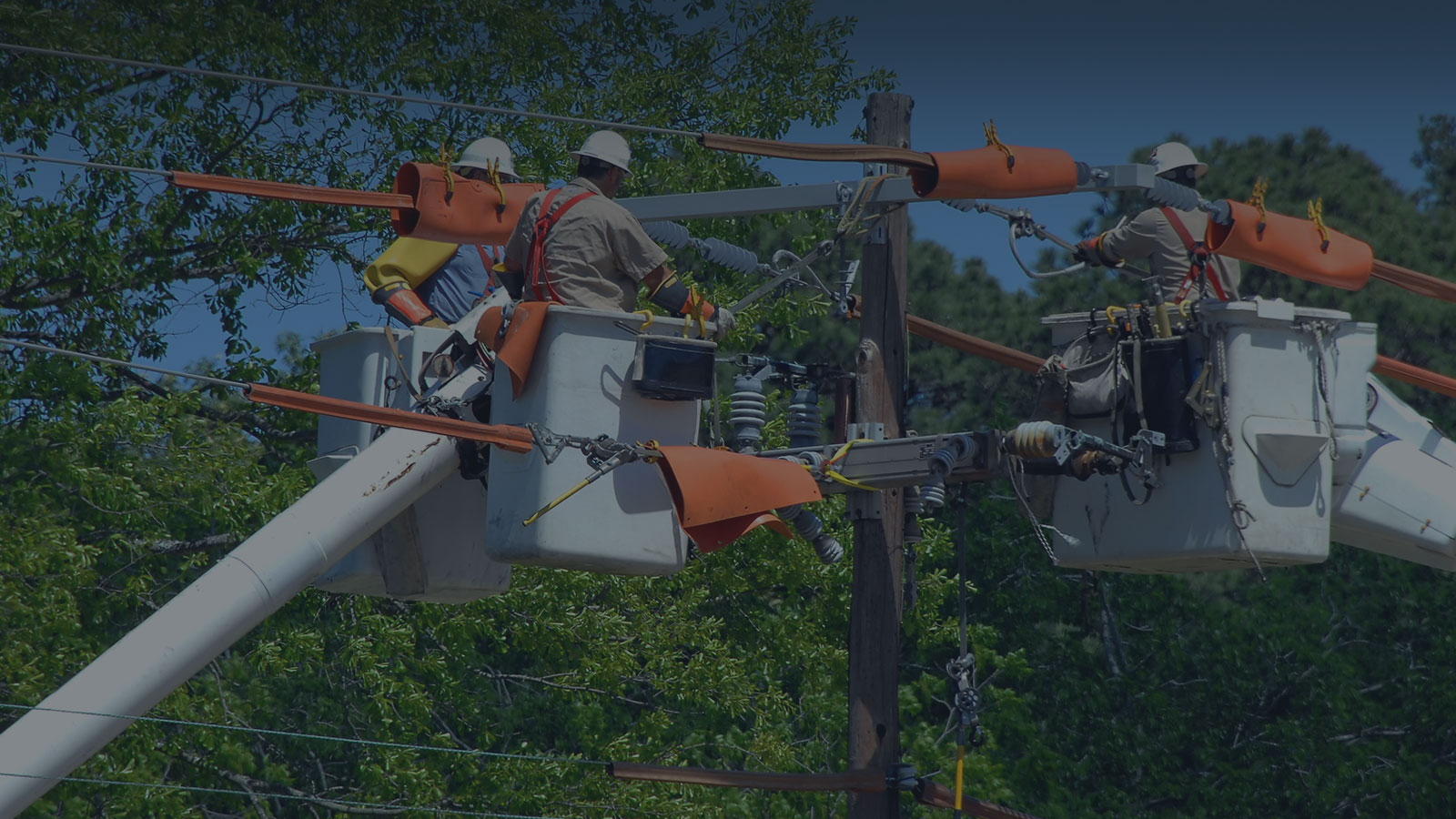 Case Study
National Grid drastically reduces collisions and improves fleet safety with Lytx® technology
94%
reduction in collisions
84%
reduction in avoidable near-collisions
83%
reduction in severity of events
Driving continual growth through positive reinforcement
More than 10 years ago, the leading provider of natural gas and electricity in the northeast U.S. deployed Lytx technology across its gas operations fleet of roughly 4,000 vehicles.
At the time, the primary goal for National Grid™ was to reduce the number of collisions by increasing technicians' awareness of unsafe driving habits. The belief was that this increased awareness would in turn establish safer driving habits.
National Grid met and surpassed that goal. Over the course of eight years, the company used the Lytx Driver Safety Program and a custom driver data dashboard to harness a substantial volume of data, analyze it, then turn the insights into actions that improved both safety and operational efficiency.
"The Lytx Driver Safety Program helped us make safe driving a top priority by coaching and reducing unsafe driving habits. We shifted to a culture that emphasizes the safe driving habits of our good drivers through positive recognition programs."

- Samantha Murray, Vehicle Safety Manager at National Grid
Focusing on a commitment to safety
For National Grid, the decision to be an early adopter of video telematics technology paid off, as did taking full advantage of the Lytx Driver Safety Program. One unique feature of National Grid's driver safety program was the decision to positively recognize events marked as unavoidable near-collision because the technician successfully avoided a collision using defensive driving skills. Positive recognition events are sent directly to supervisors as well as the driver's management and executive teams, teeing up an opportunity to acknowledge superior safe driving.
Even with the impressive improvements recorded from 2010 to 2018, National Grid continues to fine-tune its long-term commitment to safe driving, continuing to produce year-over-year improvements. From April-June 2018 to April-June 2019, National Grid fleet saw a 51% decrease in unsafe following distance behaviors, a 24% decrease in collisions, a 25% improvement in frequency of events, a 23% improvement in severity of events, and a 13% decrease in cell phone use.
Deploying a Custom Safety Dashboard for Continued Improvements
In 2019, National Grid used the Lytx open application programming interface (API) to customize an internal vehicle safety performance dashboard, pulling event data from the Lytx Driver Safety Program and Fleet Tracking Service. The resulting data repository is a central location for accessing real-time and historical fleet data, engineered to boost the most significant, highest-priority National Grid metrics.
"We've seen such strong improvements in safe driving using Lytx technology," said National Grid Program Manager, Tyler Virkler. "The new dashboard reconfigures the information we get from Lytx to highlight the improvements of our driving behaviors even further, while continuing to note areas for growth."
Most significantly, National Grid saw a positive response to this creative use of data with both drivers and supervisors, confirming yet again the power of combining positive reinforcement with constructive feedback and coaching.
Thinking Differently to Establish a Safety Culture
After the initial reduction in collisions, the company shifted attention toward creating a safety culture that permeated the entire organization, including its many union employees. The safety team aimed to shift the perception of the driver safety program from a punitive tool to a way to encourage positive reinforcement.
One caveat National Grid had to consider was how to include union employees in its recognition program while staying in compliance with union rules and regulations . With more than 20 unions represented across the National Grid territory, this was no easy feat. The company opted to give each regional manager the flexibility to recognize outstanding technicians at his or her own discretion. Some opted for a personal 'shout out' in weekly safety meetings, others establishing a points systems tied to prizes—all of which help keep safety front of mind at all times.
Significant effort went into helping roughly 700 coaches understand how they can interact with direct reports in a positive, rather than punitive, manner. To facilitate this positive reinforcement, supervisors receive immediate notifications for near-misses specific to an event. Delivering good news to coaches as quickly as possible creates ongoing opportunities to praise drivers.
One unique step National Grid took to establish a safety culture was to bring Lytx safety experts on site. The dedicated Lytx personnel keep National Grid up to date on the latest best practices and technological advances developed by Lytx, ensuring the information is disseminated and put into practice throughout the organization, eliminating lag time.
Problem
Assigning accountability and preventing accidents
Harnessing, interpreting, and making data actionable for improved safety
Fraudsters causing intentional damage for insurance claims
Delivering positive recognition in compliance with union laws
Results
A safer environment for employees and the public
Use of data to turn insights in to actions that improve safety and growth
Limited exposure to insurance scams
Discretionary positive recognition programs
Solution
Monitor driver performance and location with Lytx Driver Safety Program and Fleet Tracking Service
Implement a custom safety dashboard to identify safe drivers and behavior trends
Use video evidence to counter fraudsters' false claims
We deliver the results fleets need.
We've delivered incredible results for our clients for more than 25 years.