Case Study
Flogas reduces collisions and fuel costs with the help of Lytx Technology
43%
reduction in near collisions
25%
reduction in the frequency of unsafe events
48%
reduction in distracted driving events
Flogas reduces collisions and fuel costs with the help of Lytx Technology
Based in Leicester in the East Midlands of England, Flogas is one of the leading suppliers of liquid petroleum gas. In transporting such hazardous materials, Flogas required a technology solution that would help protect its drivers while increasing their vigilance.
Before using the Driver Safety Program, Flogas faced three challenges. First, whilst collisions were declining, Flogas felt this could be improved much faster if they had access to a more proactive driver safety system. The collisions that damaged Flogas vehicles also drove up its repair costs and increased the downtime of its vehicles and drivers. Carriage of dangerous goods meant that company had desire to continuously improve performance on reducing collisions.
Secondly, Flogas had limited visibility to what was happening out in the field. For example, near misses were not discussed. Finally, the company needed to highlight which of its drivers were showing the characteristics of unsafe driving so it could help those drivers improve their skills to help avoid a future collision.
"We identified that if we could get knowledge of more of the near misses we could find out what was happening before it led to a collision," said Timothy Eaton, head of logistics and supply chain for Flogas. "So, we turned to Lytx video telematics for help in seeing what was going on, so we could manage this positively and proactively at the site level."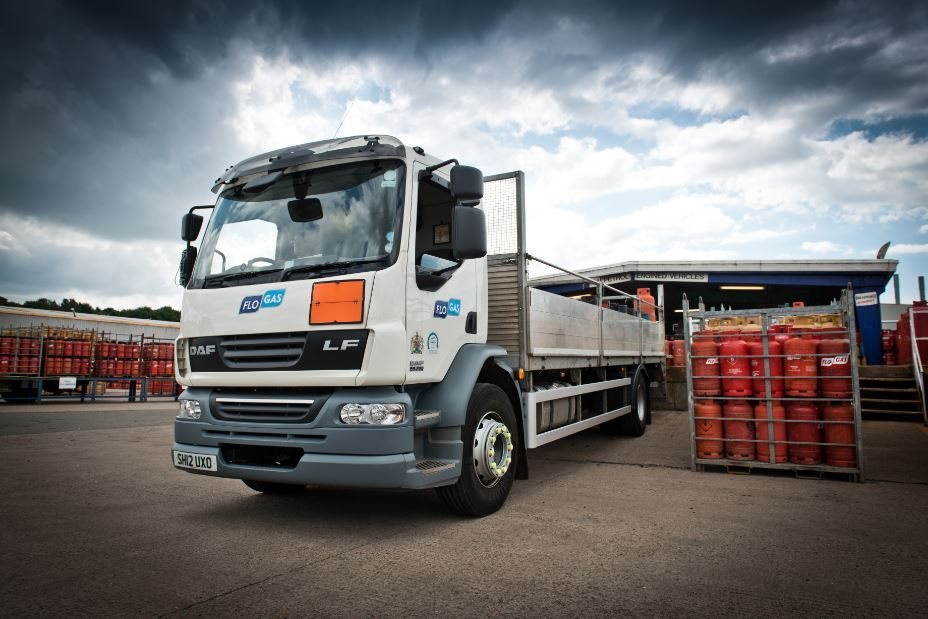 Driver Safety Program Helps Lead to Decline in Collisions and Unsafe Incidents
Since Flogas began using the Driver Safety Program in 2015, collisions and their associated costs have declined sharply. From 2015 to 2018, Flogas observed a 43 percent reduction in collisions and a 45 percent reduction in collisions and near-collisions combined.
In addition, during the same three-month period year-over-year from 2017 to 2018, Flogas observed significant improvements:
25% in the frequency of unsafe events
48% in mobile handheld use
46% in unbelted drivers
26% in unsafe following distance
23% in late response
Improved Driver Retention
By reducing collisions, near-collisions and distracting habits such as mobile phone use, Flogas has strengthened its financials, further improved its drivers' talents, and better protected its employees and vehicles from harm. What's more, in developing its current pool of drivers, Flogas can retain their drivers and continue to benefit from not only their improvements in safety but also the fantastic service they already offer their customers on a daily basis.
"Having a managed service like Lytx to help us navigate the ins and outs of road safety makes it easier for us to understand the risks in organization so we can address them proactively," Eaton said.
Safer Driving Habits Lead to Greater Fuel Savings
Flogas observed an immediate improvement in fuel efficiency after implementing the Driver Safety Program. It was a benefit Flogas wasn't expecting, because it was already using a separate fuel monitoring programme.
"Within the first two quarters of using the Driver Safety Program, we saw a surprising improvement in fuel efficiency," Eaton said. "It was so notable, we decided that there wasn't any value in continuing with our other fuel management system. Our drivers were driving more safely, accelerating less harshly and braking more gently. It was a pound-for-pound improvement with exactly the same drivers."
Eaton estimates that fuel savings through the Driver Safety Program have reached 5 percent. That's significant for a business that spends £5 million on fuel annually.
"Fuel is a highly flammable piece of cargo, and on the road, anything can happen," he said. "The Driver Safety Program helps ensure our drivers are performing as safely as we need them to. The fuel savings we have seen show us that safe driving and efficient driving go hand in hand."
Problem
Desire to continuously improve performance on reducing collisions
Limited visibility to what was happening out in the field, such as near misses
Need to highlight unsafe driving behaviors
Results
Significant reduction in frequency and severity of collisions
Reduction in unsafe driving habits such as mobile phone use, unsafe following distance and poor seat belt use
Improved driver retention and fuel efficiency, which led to cost savings
Solution
Implement the Driver Safety Program to further reduce collisions and create safer driving habits through a systematic coaching approach
We deliver the results fleets need.
We've delivered incredible results for our clients for more than 25 years.