LYTX FEATURES
Risk ID without recording
Manage risky behavior without recording the driver.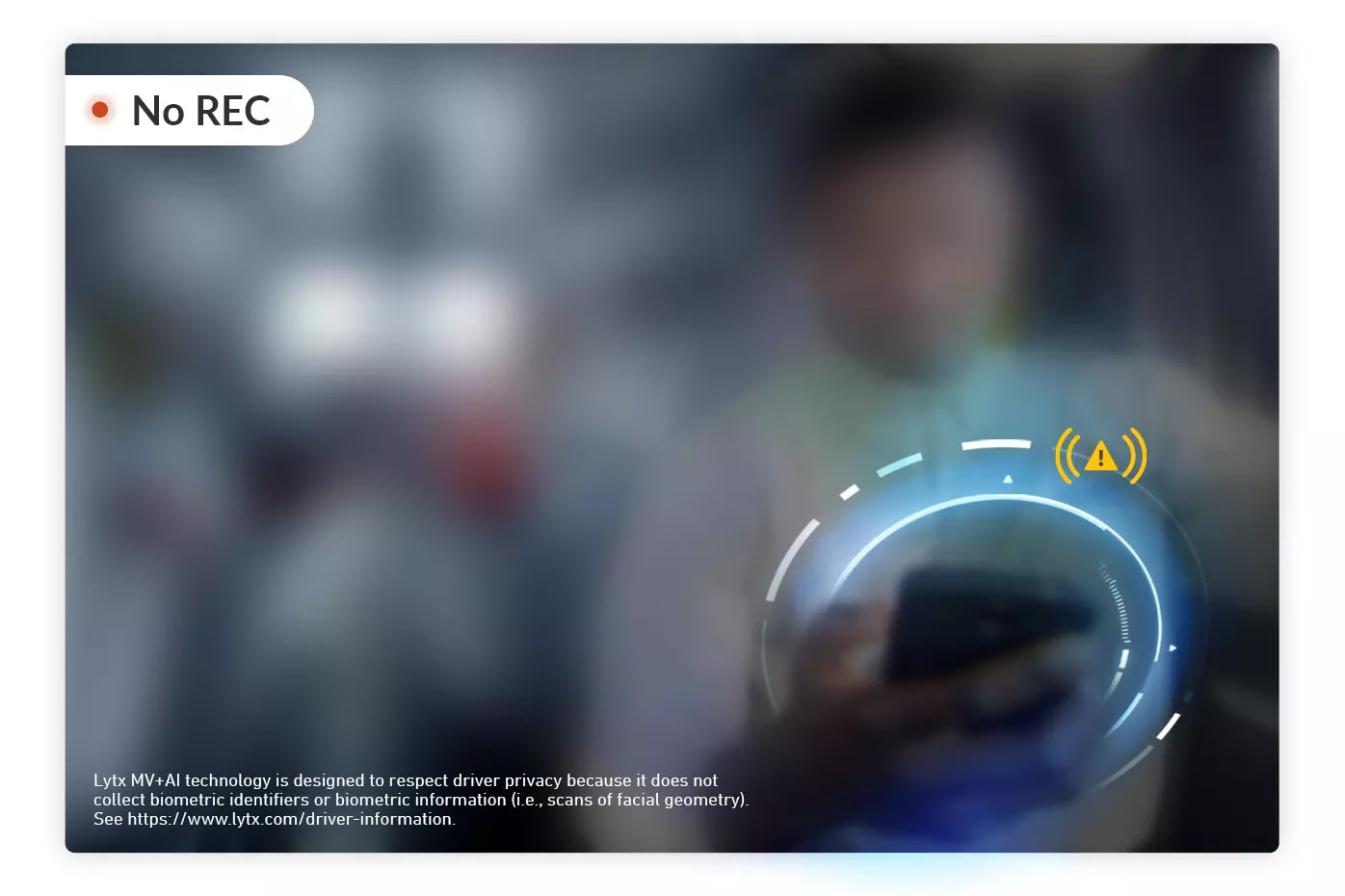 Capture risky driving without recording in-cab video
Lytx® Risk ID Without Recording is a configurable option that allows fleets to take advantage of AI-powered risk detection without recording the inside view of the vehicle. By combining this functionality with in-cab alerts† that can help drivers correct risky behavior in real time, Lytx helps support fleet managers with a customizable toolkit to address distracted driving and drive effective behavior change in their fleets.
BOOK A DEMO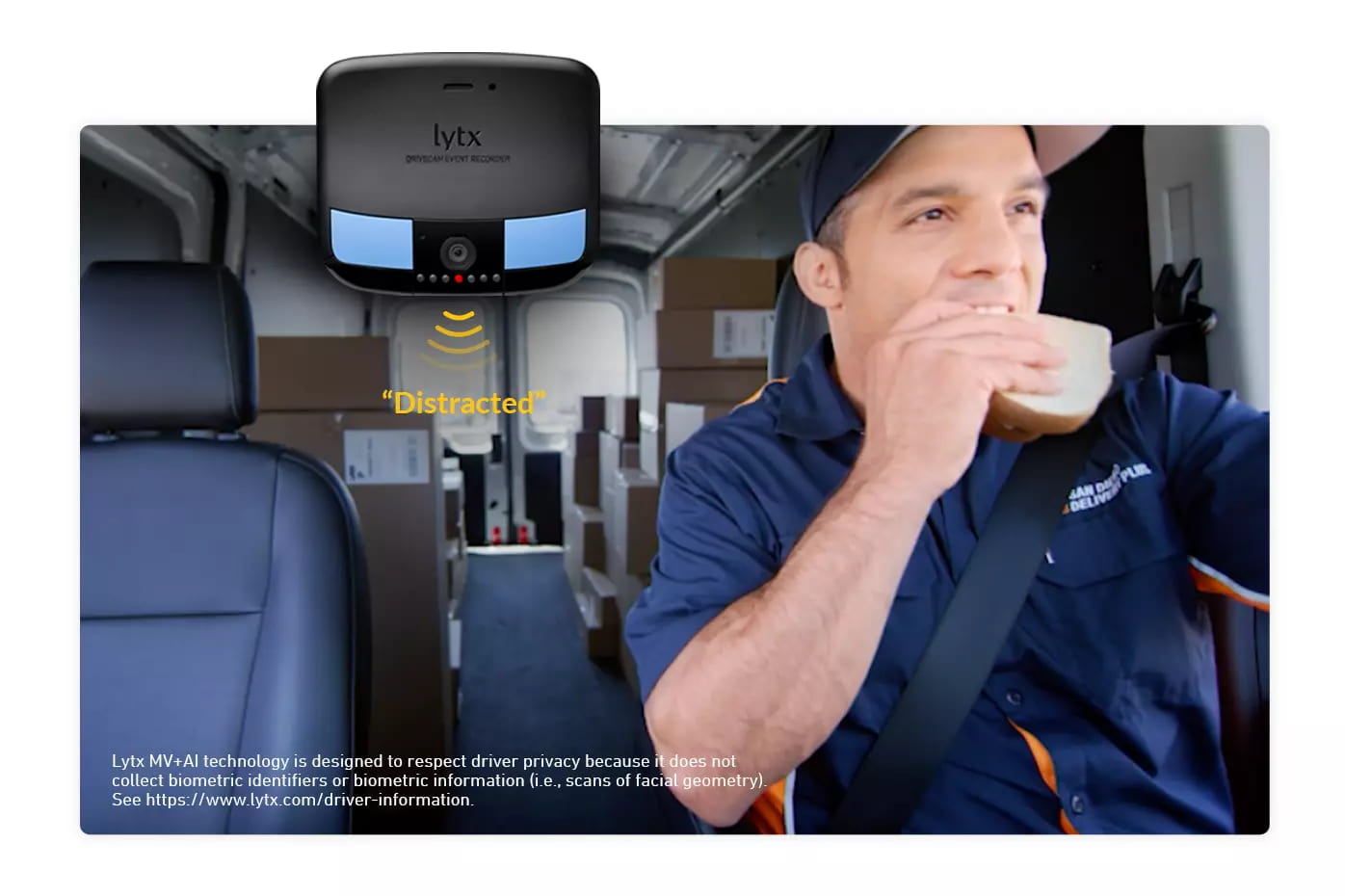 Enable real-time, in-vehicle alerts for drivers
Even without video to help correct driving behavior, drivers can benefit from Lytx's real-time† alerts. These audio alerts are based on risky behaviors that are detected, but not recorded, enabling in-the-moment correction for greater overall safety. Risk ID Without Recording gives fleet managers the option to enable in-vehicle alerts, without recording or storing video.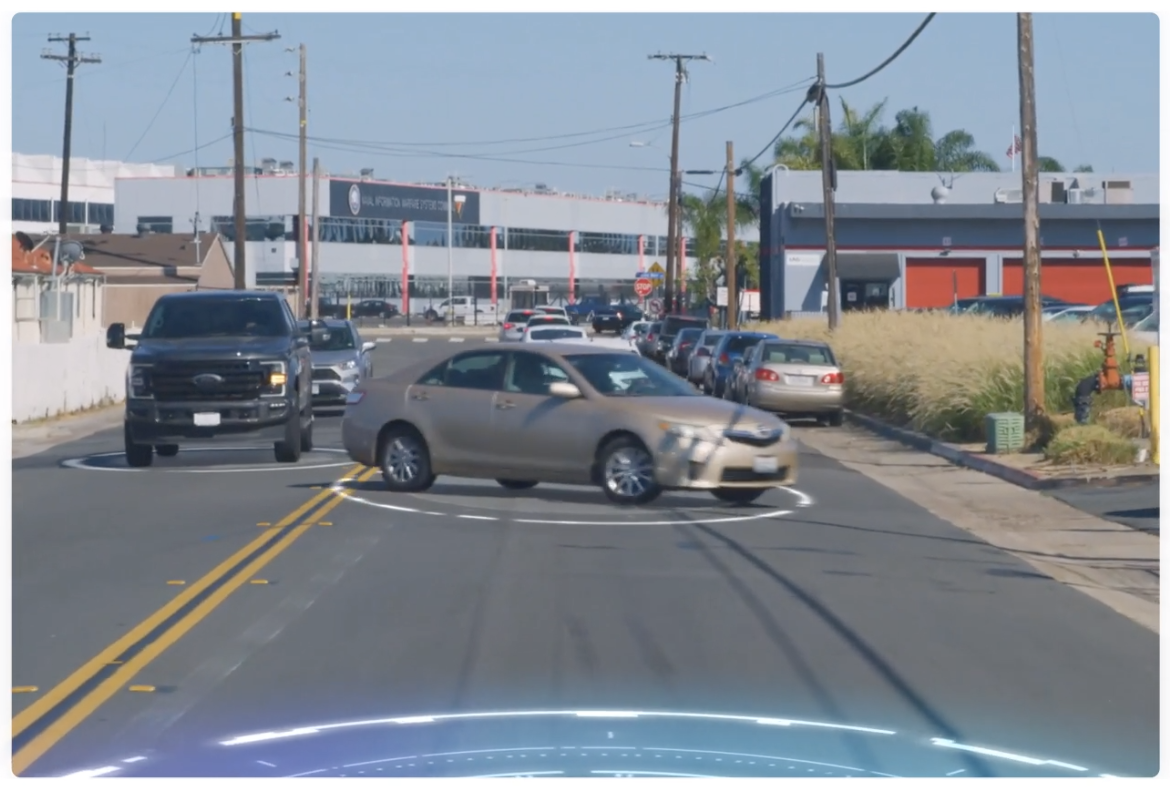 Detect and manage distracted driving
Managing distractions is critical to safe fleet operation, but there are situations that might call for different camera lens configuration options. Using Lytx's ultra-precise machine vision and artificial intelligence (MV+AI), the DriveCam Event Recorder can detect patterns of distracted or unwanted driving behaviors inside the cab without recording video of the driver. This enables the proactive capture of designated in-cab driving behaviors -- using a handheld device, improper seat belt use, inattentive driving, smoking, or eating and drinking -- without having inside-lens footage stored on the device.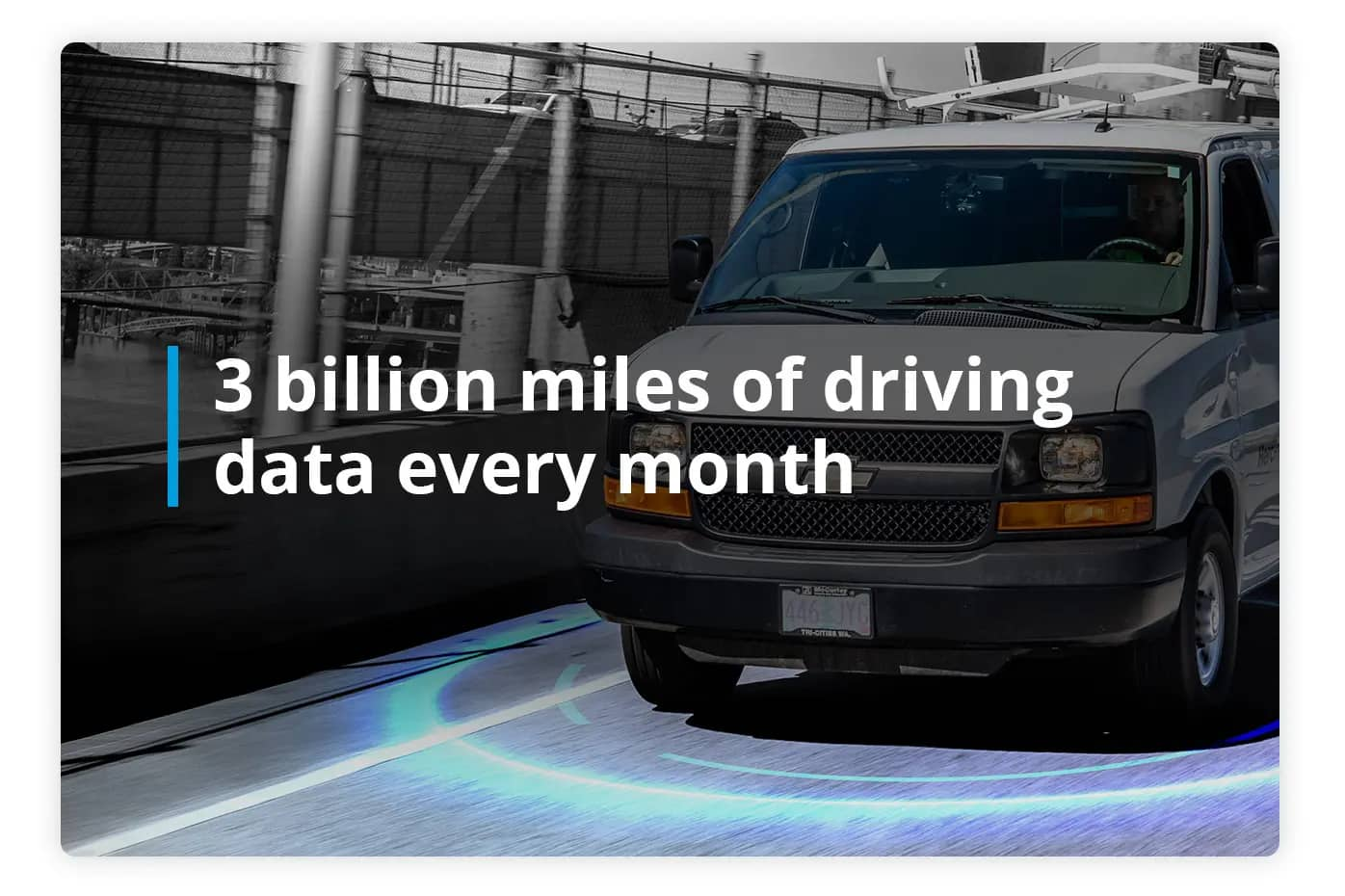 Tapping into MV+AI and 221 billion of miles of data
Lytx's mature MV+AI technology, vast data set, and algorithms refined with human input give our distracted driving detection a level of accuracy that allows us to capture distracted behaviors without using video. This is possible because Lytx MV+AI technology actively monitors the driver's patterns of movement, capturing unwanted and distracted behaviors in the form of metadata rather than video.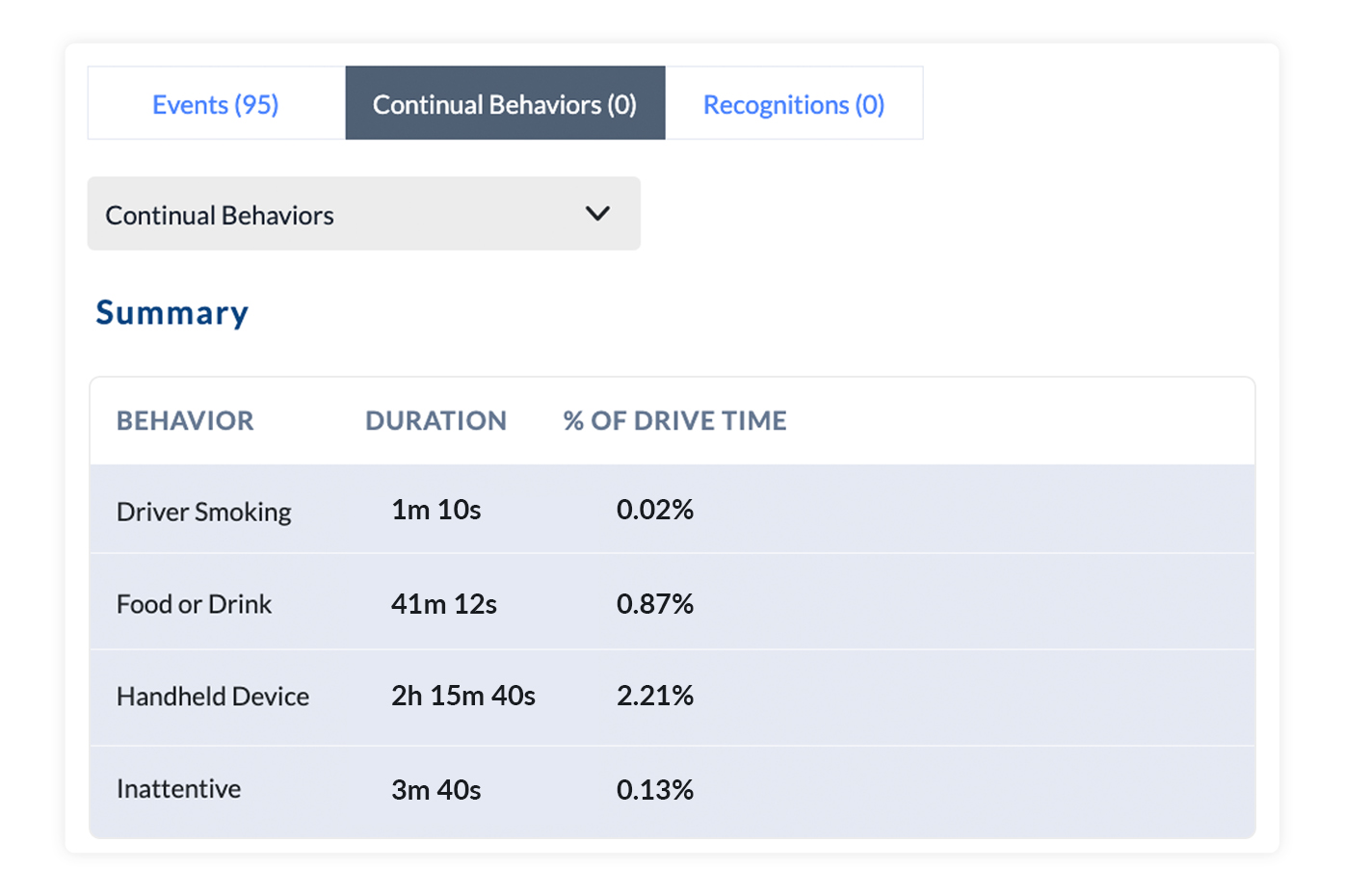 See how much time risky behavior is consuming
Duration reporting can help managers understand the extent of a problem by calculating the percentage of trip time (ignition on to ignition off) that the driver was distracted. Lytx's MV+AI technology compiles this data and delivers it to your Lytx account without recording or saving inside-view video to the device.
READ NEXT
See the technology behind Risk ID Without Recording.