Our Technology
Machine vision + artificial intelligence
Award winning technology helps detect and deter risky and distracted driving in real time.


Addressing distracted driving — one of the biggest issues facing our roads today
Lytx has expanded its machine vision system and artificial intelligence (MV+AI) technology on all dash cam devices to help drivers and fleet managers correct distracted driving as it occurs. Our unique machine vision technology helps identify distraction and risk, both inside and outside of the vehicle, including cell phone use, eating or drinking, smoking, seat belt use, general inattentiveness, failure to stop at intersections, weaving within or departing from lanes, and unsafe following distances.

MV+AI can provide in-cab alerts† that help empower drivers to change behavior in real time to avoid potential collisions. A complementary Lytx app helps your driver review their performance, self-coach, and optimize their driving for the next trip. Video footage and comprehensive dashboards help fleet managers track progress, drive accountability, and offer additional coaching, if needed.


Identify distracted and risky driving behavior inside the vehicle
MV+AI works to help identify the hard-to-detect distractions that drivers face today.
SMOKING
Smoking takes a driver's hands off the wheel and eyes off the road, and can pose risks around fuel or hazardous materials. MV+AI can detect driver smoking and alert drivers to cease right away.
How it works
See how machine vision and artificial intelligence work together to recognize and help stop risky driving in its tracks.


Machine vision systems and artificial intelligence detect distraction and risk
Lytx MV+AI technology is constantly working to scan and evaluate driving patterns to determine potential risk. Machine vision operates as our system's eyes, allowing the technology to see and recognize objects. Artificial intelligence is like the brain providing the system's ability to interpret and decide. For example, machine vision sees a cell phone in a vehicle, whether it is on the passenger seat or held to the driver's ear. Artificial intelligence then interprets cell phone images and recognizes that the phone on the seat does not represent risk, but the phone in the driver's hand does.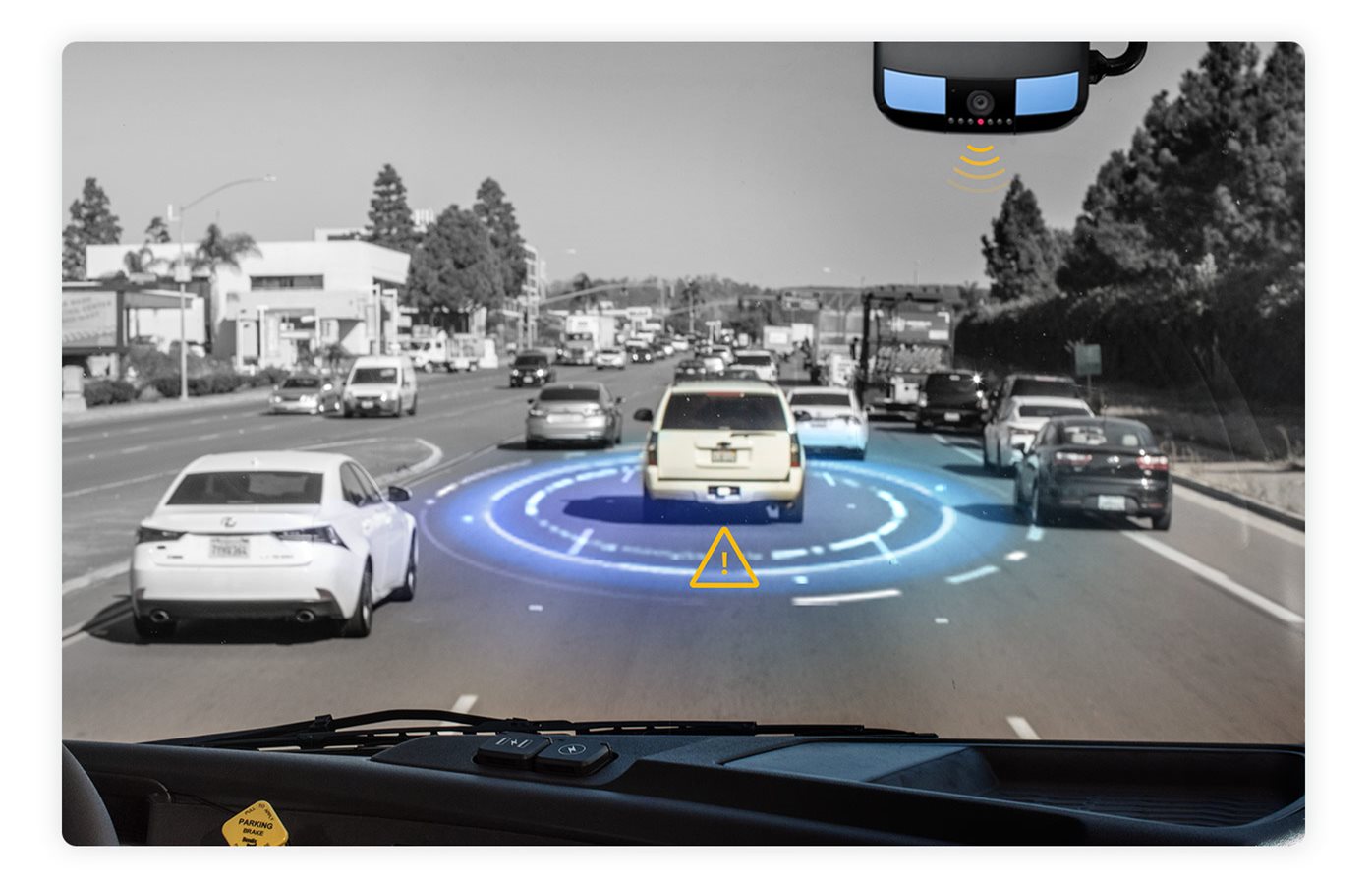 Identify additional risk on the road
In addition to our new, in-vehicle capabilities, Lytx has been applying MV+AI technology to detect risk on the road ahead for many years. MV+AI can reliably detect and record road-facing risk, including:

Failure to stop at intersections
Weaving within or departing from lanes
Unsafe following distances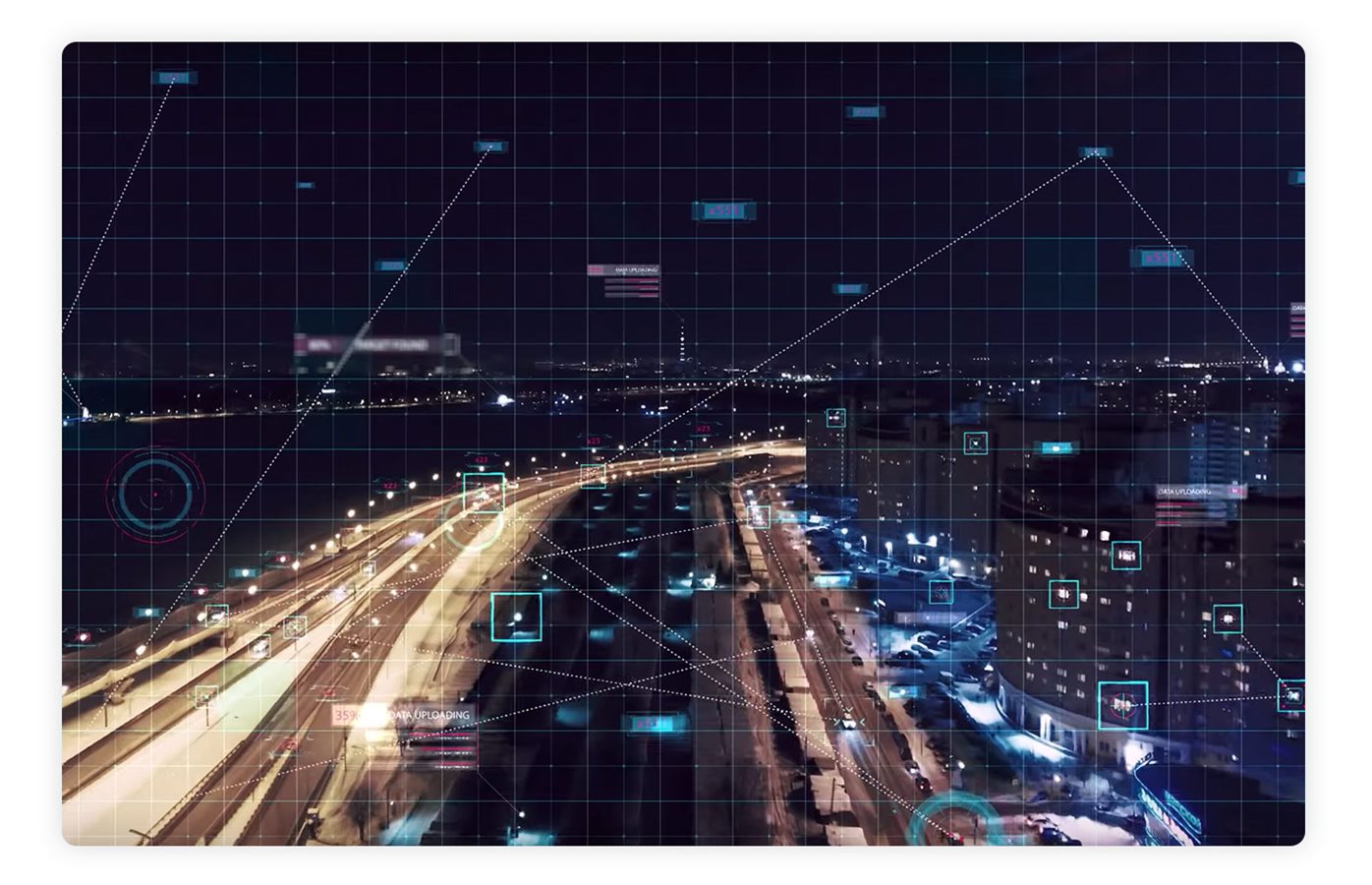 Our data helps MV+AI deliver accurate insights
To be effective, MV+AI algorithms must be highly accurate. Too many false alarms and drivers will ignore alerts. False negatives lead to missing critical events. Lytx MV+AI is backed by a peerless database of commercial driving behaviors, representing more than 221 billion miles driven in all types of vehicles and road conditions—validated by professional analysts. This allows our MV+AI solutions to identify driving behaviors with high levels of accuracy so drivers and fleet managers only get notified about the moments that matter.


Configurable coaching options support drivers
Lytx MV+AI integrated dash cams can capture moments of risky and distracted driving, delivering in-cab alerts† that allow drivers to address risk in the moment, and video for review through an app to optimize their performance for the next trip. Fleet managers can use video and comprehensive dashboards and reporting to track progress, drive accountability and provide coaching, if needed.
Frequently asked questions
Machine vision technologies act like the eyes - allowing a system to see and recognize objects through a series of images. Industrial machine vision detects objects, such as cell phones, stop signs, seat belts, and more.
Artificial intelligence is like the brain giving the technology the ability to perform tasks that typically require humans, like judgment and analysis. Artificial intelligence takes the data captured through machine vision and distinguishes between the moments that represent risk versus the ones that don't.
If you are a current Lytx customer and using our latest device, the SF400
#
dash cam, all new MV+AI capabilities are available to you now at no cost. All you need to do is opt in to turn them on.
If you are a current Lytx customer with older hardware, you can upgrade to the SF400
#
to take advantage of our newest features like distracted driving triggers and Driver ID.
If you are considering becoming a Lytx customer, we encourage you to
schedule a demo
of our latest solutions today.
All of our hardware includes integrated MV+AI technology, but only our latest SF400# dash cams trigger recordings for cell phone use and handheld devices, eating and drinking, smoking, and seat belt use.
Our fleet safety solutions offer proven support for drivers, using MV+AI technology that can alert them to distractions and other potential risks during the drive. After the trip, our driver app lets them review their video to help them improve their performance. Video also helps fleet managers track progress and offer coaching support as needed.
In-cab light and audio alerts can notify drivers when the system detects risky behavior so they can address it right away and proactively reduce collision risk. Drivers can also review video clips of risky moments to help them optimize performance for their next trip.
Video clips are also delivered to fleet managers to view or download online from a Lytx account. These video clips can be accessed on demand from a desktop computer, mobile phone, or tablet, wherever there's a cellular connection.
Video can be saved, downloaded, and shared as needed.
In addition, for fleets with particular sensitivity to driver privacy, Lytx MV+AI has the ability to detect risk, deliver real-time alerts† for drivers, and provide detailed reports to managers – all without needing to record video.