Lytx Features
Lytx fleet driver app
Empowering drivers to increase safety and productivity with each trip.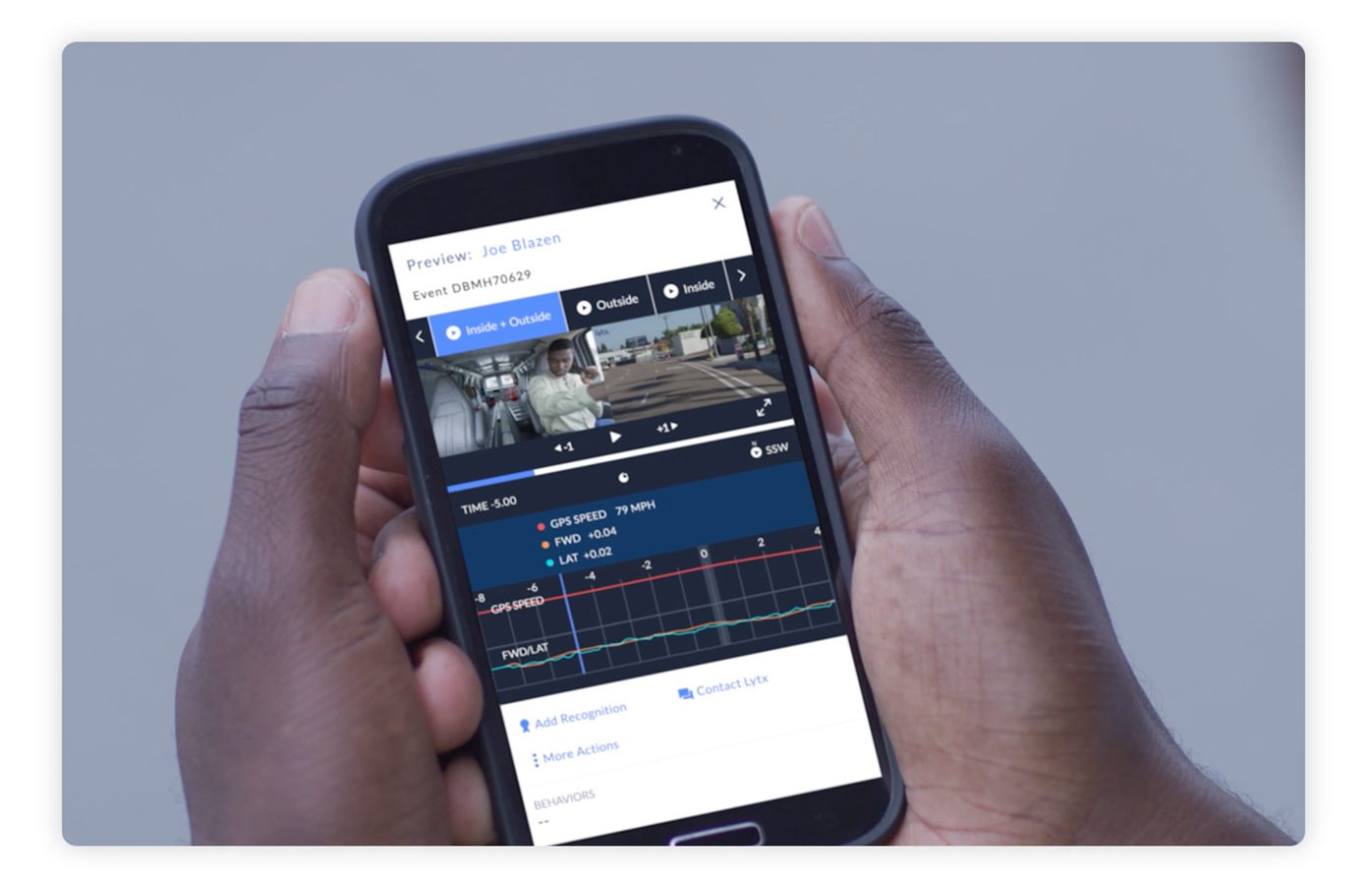 An engaging and easy-to-use mobile app for drivers
The Lytx® Driver App gives drivers the power to manage their performance, conduct inspections, and log their hours of service (HOS). This simple, effective fleet driver app is offered as part of our configurable fleet safety program and our electronic logging device (ELD) solution. The app is available for both iOS and Android users.

By using the app in combination with the Lytx driver safety solutions, fleets can count on advanced machine vision and artificial intelligence to surface distracted driving and other risky behaviors, helping drivers objectively observe moments of risk and self-correct for future trips.
BOOK A DEMO
How it works
See how our driver app and in-cab alerts empower your drivers to improve.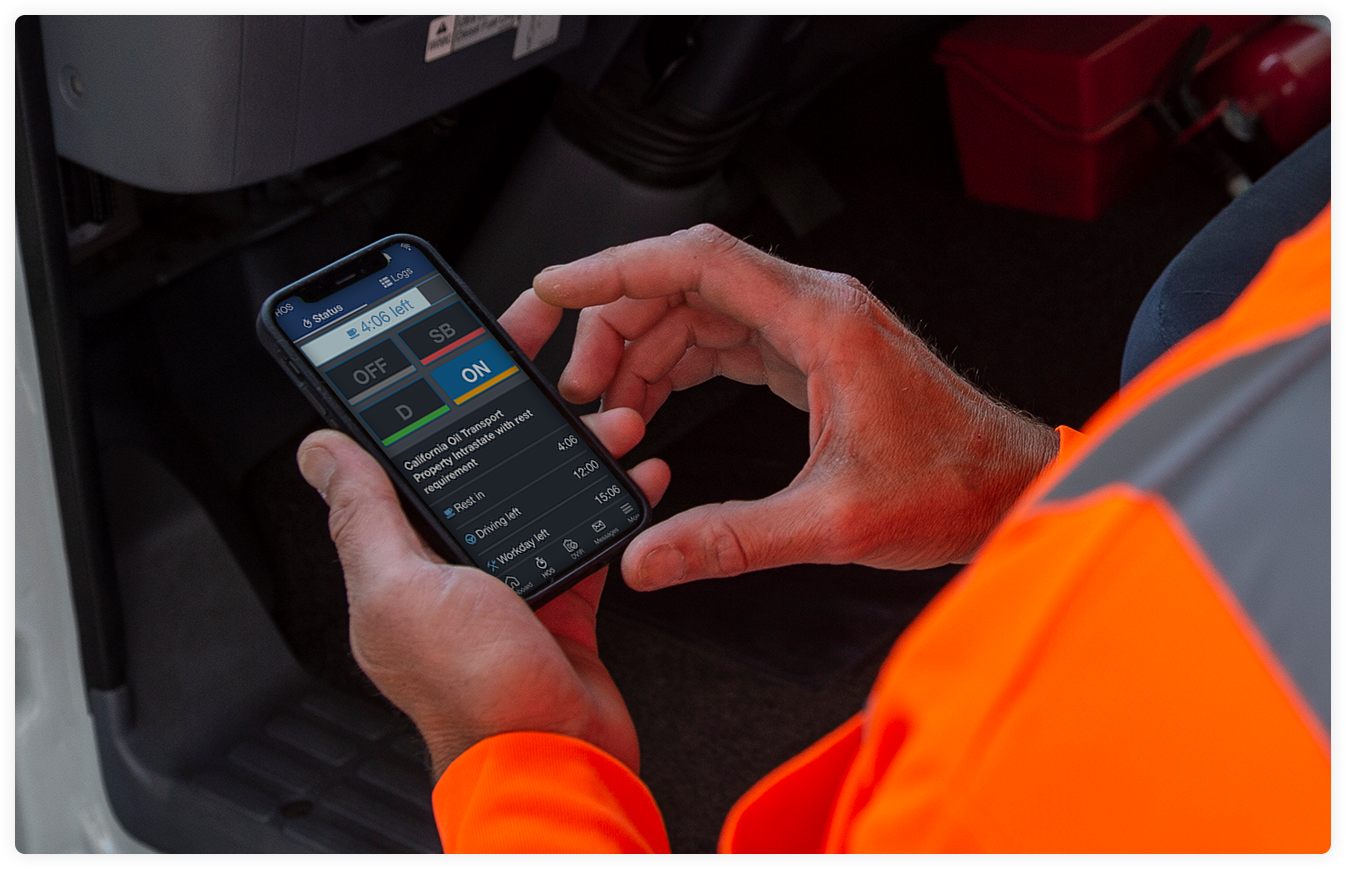 More Than an ELD App
The Lytx Driver App helps drivers stay in compliance with federal mandates, acting as the ELD app for the Lytx ELD Service. The Lytx ELD Service leverages the DriveCam® device to help you automate ELD records such as hours of service and record of duty status (RODS). The app's dashboard and driving log make it easy for drivers to see when they are on or off duty, and when they're due for a break.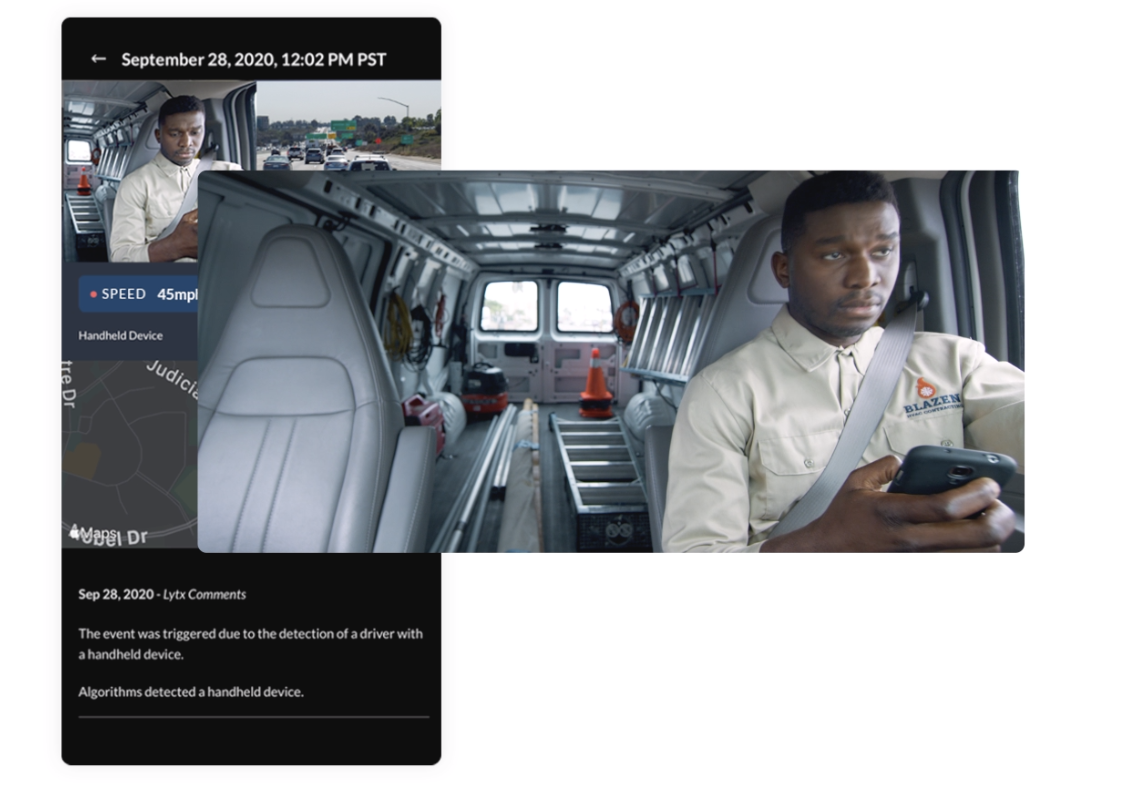 Transparent access to performance data to help drivers improve
Our fleet driver app provides drivers with 24/7 secure access to video playback of their driving performance and details about speed and location. Video clips are captured based on behaviors observed by Lytx DriveCam Event Recorders and can include speed violations, unsafe following distances, cell phone use, seat belt use, and incomplete stops. Drivers can also track their behavior frequency and duration to understand true levels of risk and focus on the improvements that matter most.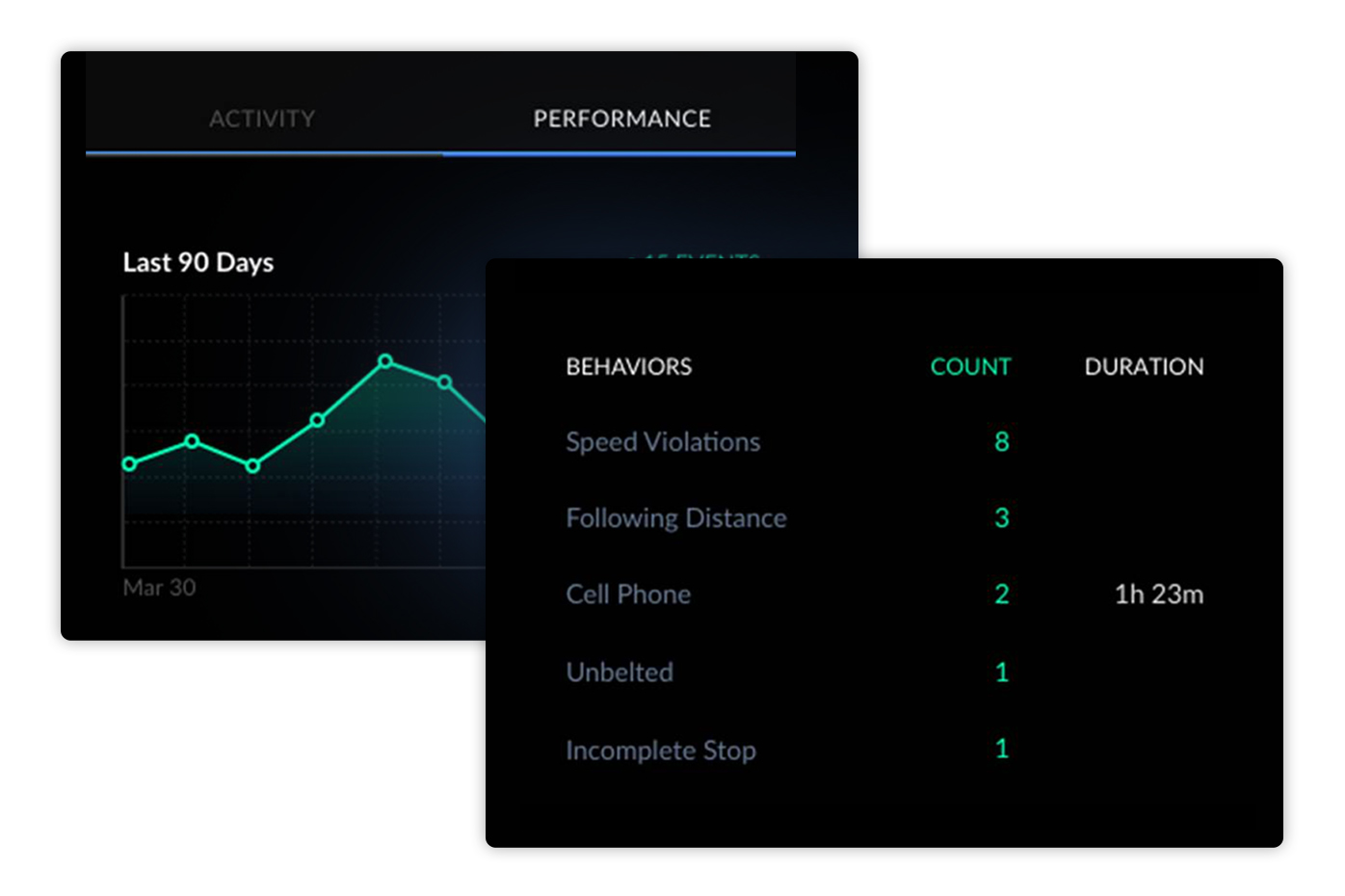 Track trends and improvements over time
Drivers can access performance trends over a 90 day period, giving them the ability to track their progress and zero in on new risks as they occur. This visibility gives drivers the crucial information they need to drive long-term change and help them correct risky behaviors for good.
Related Resources
The Lytx Fleet Driver App is one part of a complete fleet management solution.
Learn more about protecting your drivers and your business by identifying risk and changing driver behavior.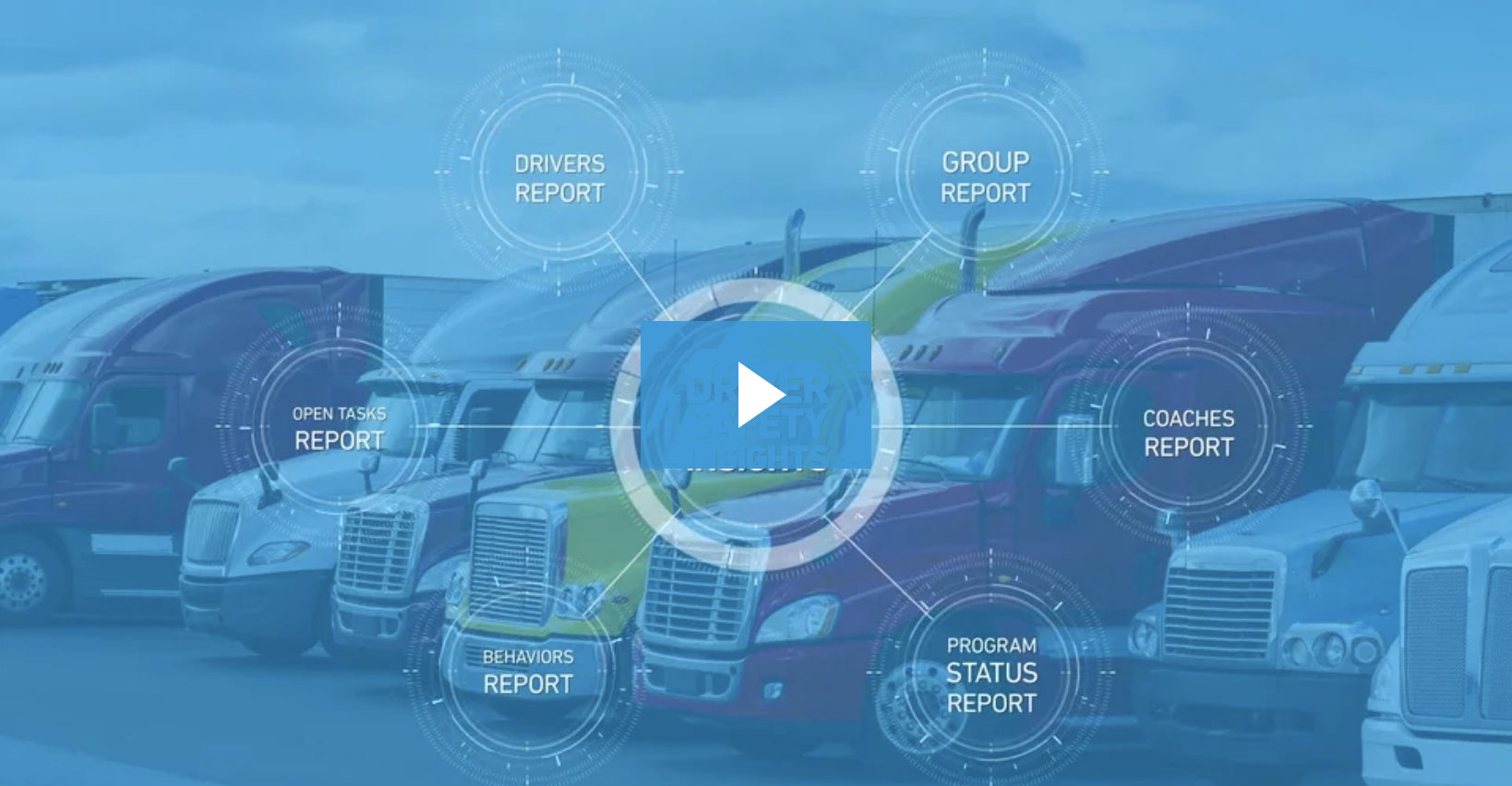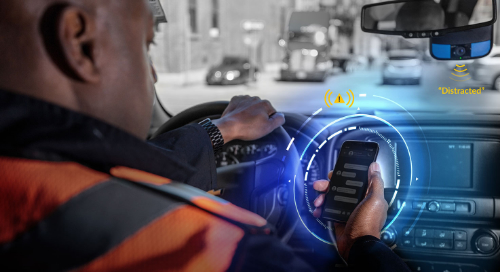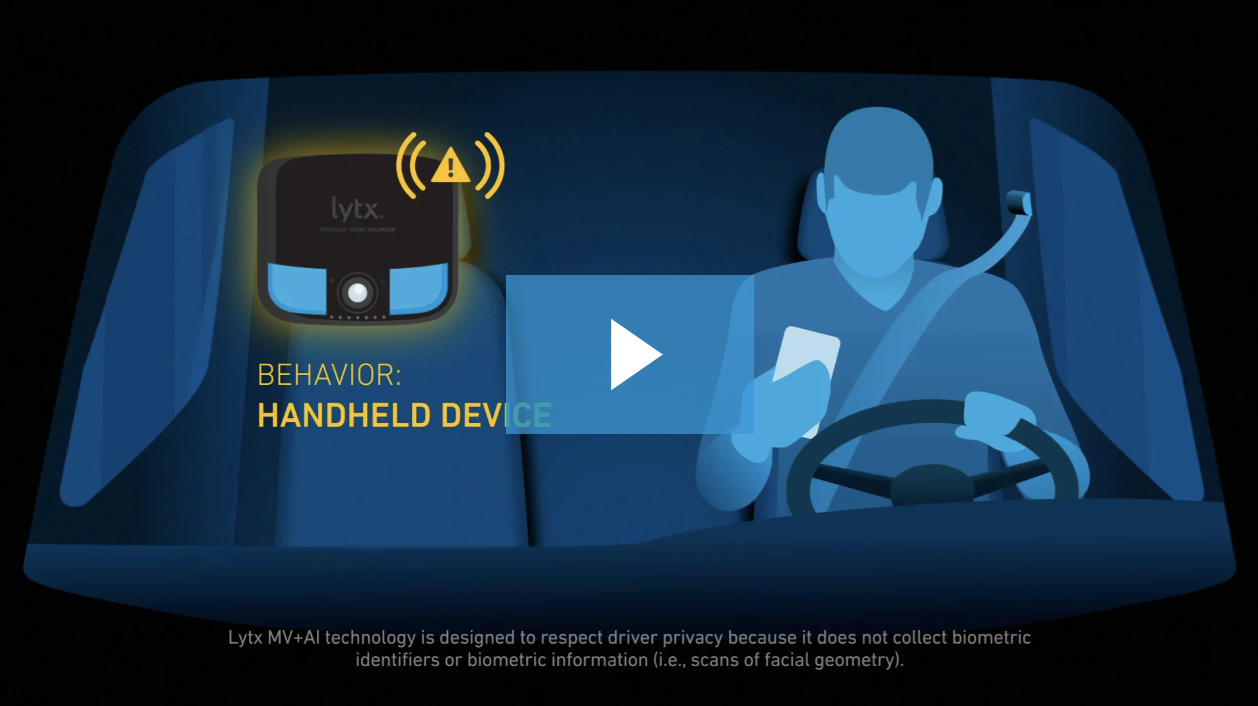 Frequently asked questions
Driver apps deliver performance feedback and convenient tools on a driver's mobile device while minimizing time-consuming tasks for safety managers such as one-on-one coaching. Fleet driver apps offer simple ways for drivers to improve by sharing performance metrics and highlighting risky behaviors in easy-to-read visual reports that are available to review after the completion of a trip. Drivers can review objective video, data, and insights that can help them optimize their driving habits. The Lytx Driver App also offers video playback so drivers can review their driving habits.
Fleet driver apps are often designed to help drivers improve safety on their own, without intervention or coaching from fleet managers. Fleet driver apps put knowledge and power in the drivers' hands, allowing them to review their performance and easily see where they can eliminate risky habits. Driver apps can be easily downloaded to mobile devices, putting data at drivers' fingertips. The Lytx Driver App has an easy-to-use design interface that displays video clips and behavior trends that drivers can review as soon as each trip is complete. When used daily, an app helps drivers learn safer behavior and continuously optimize their driving skills.
Most drivers want to avoid risk, perform well on the job, and ensure safety whenever possible. But even with the best of intentions, the urge to pick up a call, send a quick text, eat on the road, or simply forget to buckle up can become unconscious, pervasive habits. But the consequences can be devastating to your bottom line AND your company's reputation.
Gaining visibility through video clips helps drivers easily identify their risky habits, gain greater awareness, and begin to improve their performance right away. Drivers can also review 90-day performance trends, giving them the ability to review progress over time, make safer choices in the future, or take pride in improved performance.
While most fleets can benefit from using a driver app, fleets seeking to improve their driver safety, reduce overall claim costs, and avoid costly collisions will appreciate the quick progress that driver apps can provide. Whether your fleet is small or large, driver apps put the power to change risky behaviors in the palms of those who are best able to address it — your drivers. They help free up time, helping managers regain lost time by focusing on riskier drivers who need one-on-one coaching, and gaining back time to address bigger business concerns.
The Lytx fleet driver app delivers video from our DriveCam Event Recorder, sharing captured footage and reporting events triggered by our machine vision and artificial intelligence (MV+AI) technology. The Lytx Driver App is an extension of our fully configurable driver safety offerings, which can send drivers real-time alerts† to help them correct risking driving behaviors in the moment and operate safely on the road. The fleet driver app gives drivers the chance to review and self-correct risky behavior so they can improve their performance, and increase your fleet's safety all on their own.