DOT Compliance Solutions
HOS tracking - hours of service management
Consolidate and audit your records of duty status (RODS) in a single, online system.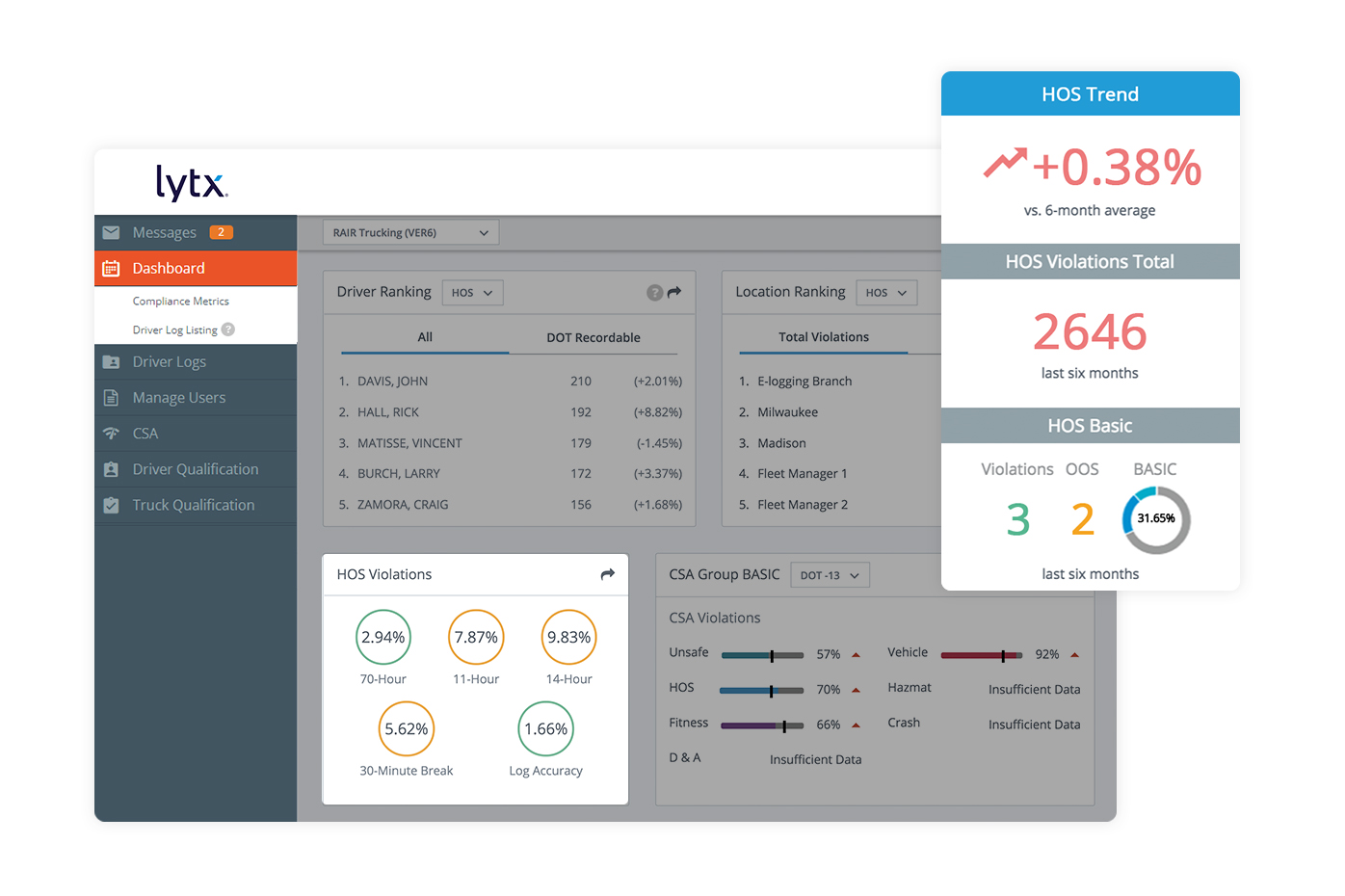 Gain visibility into DOT HOS trends with our dynamic dashboard
Whether your company uses electronic logging devices (ELDs), paper logs, time sheets, or all three to manage hours of service rules, we've got you covered. The Lytx Compliance Services solution (formerly known as RAIR) hours of service (HOS) tracking system audits all driver logs and supporting documents, regardless of format, to help you ensure compliance under the ELD mandate. We compile your datasets, providing a single, online source of truth to help track driver HOS compliance.
BOOK A DEMO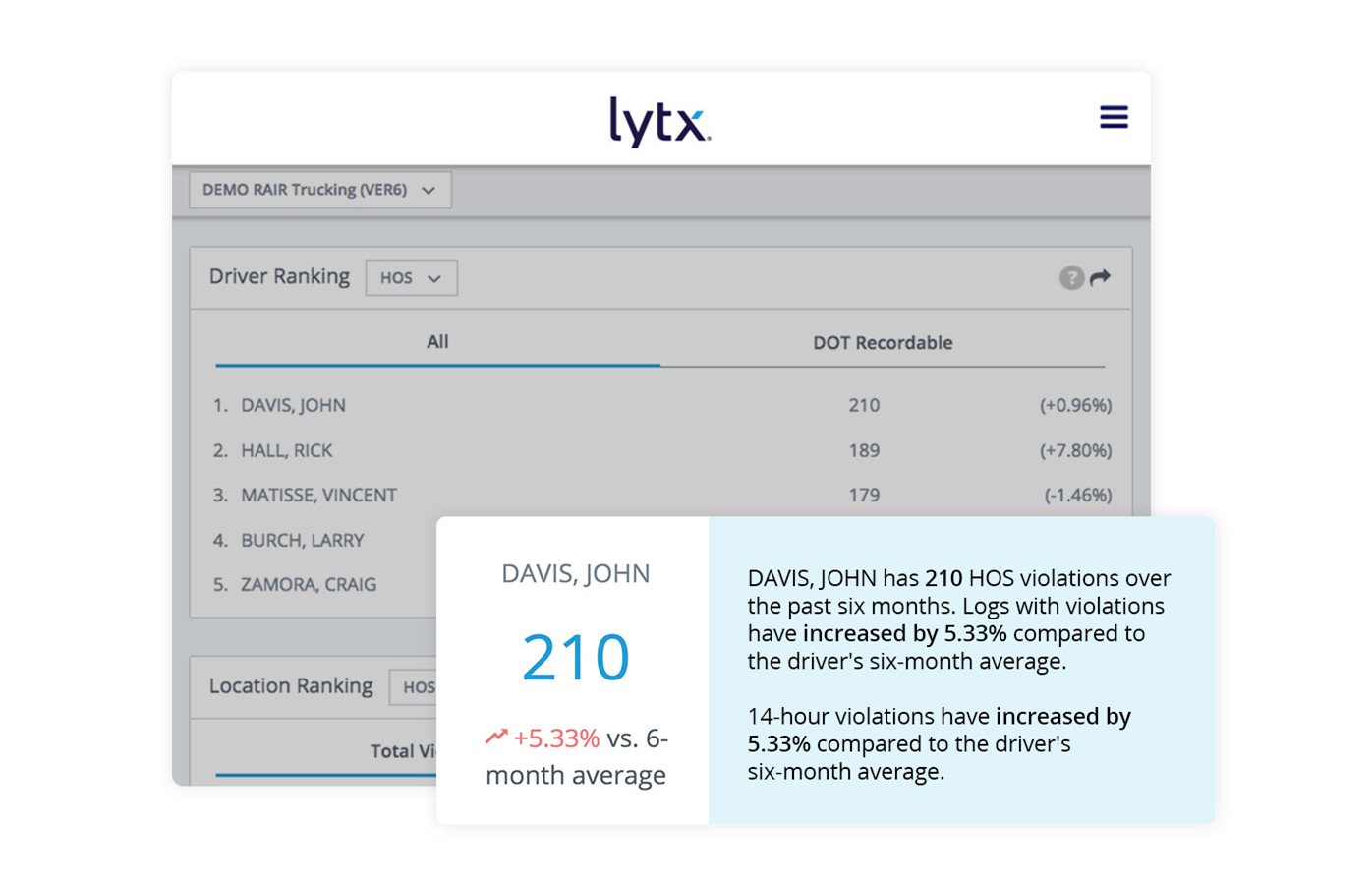 Improve HOS compliance and reduce risk
We can help ease your transition to ELDs. Our HOS service streamlines all of your RODS, regardless of format or input type, in an online system that helps you identify compliance risk. Our dashboard view allows you to manage files at the corporate, regional, or driver level so you can address issues before costly collisions, violations, or fines occur. You'll get full access to logs and supporting documents so you can easily create driver violation letters and provide effective coaching based on current HOS rules. Our system also helps you document and track coaching sessions for up to six months to support company policies and get a clear picture of progress.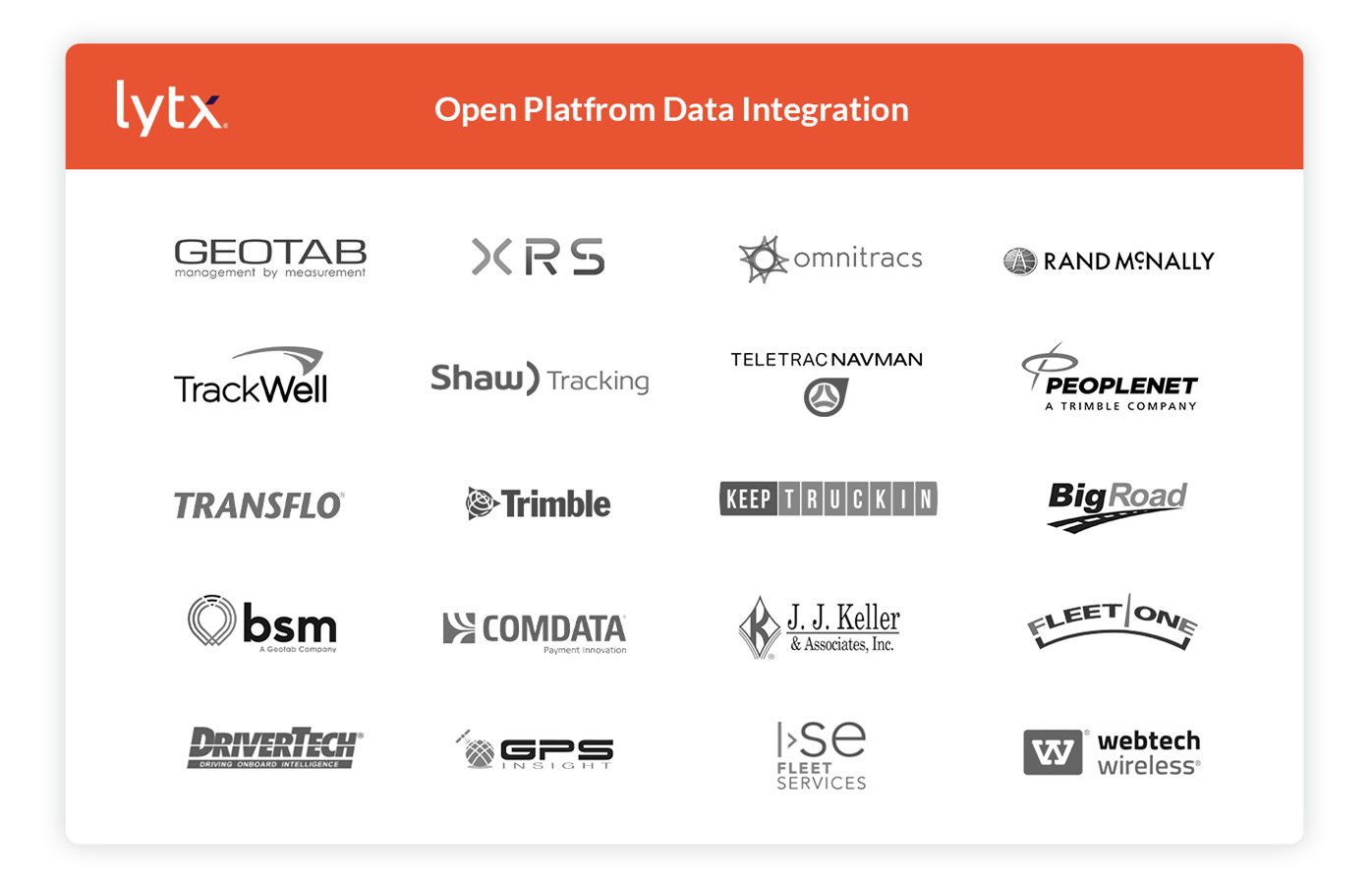 Ease your workload and get quick results
Lytx Compliance Services integrate with the industry's top 20 ELD providers, with new integrations added on a regular basis. We compile any type of file you're using, even if they're from multiple providers, into a single platform. We process, audit, and enter your files into your compliance dashboard within 24-48 hours of receiving the data to help you know your risk, stay compliant, and share rapid results.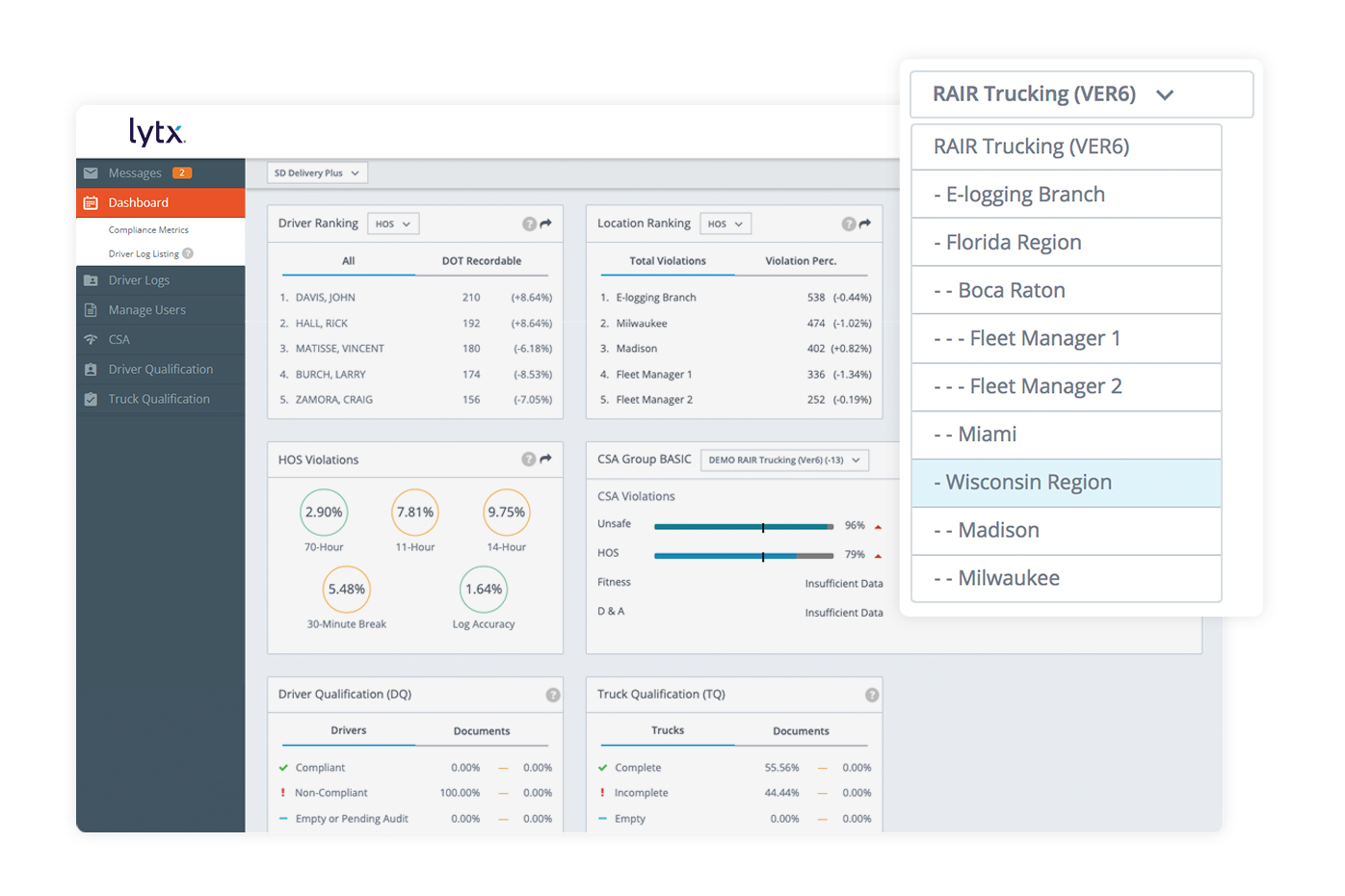 Customize your dashboard and reporting based on business needs
Your dashboard allows you to view compliance risk at any level within your organization and customize access based on user roles you define. You can view data by specific regions, locations, terminals, fleet managers, and drivers. Our system stores all logs for the required six-month period and updates automatically to help you stay compliant as regulations change. You can even organize customized reports according to your company's structure.
"We have reduced time and manpower by at least 60% in the log department. The management reports help us target problem drivers."
Stephanie Gray
Compliance Officer Tri State Expedited Services
Related Resources
Learn more about ensuring compliance for your business.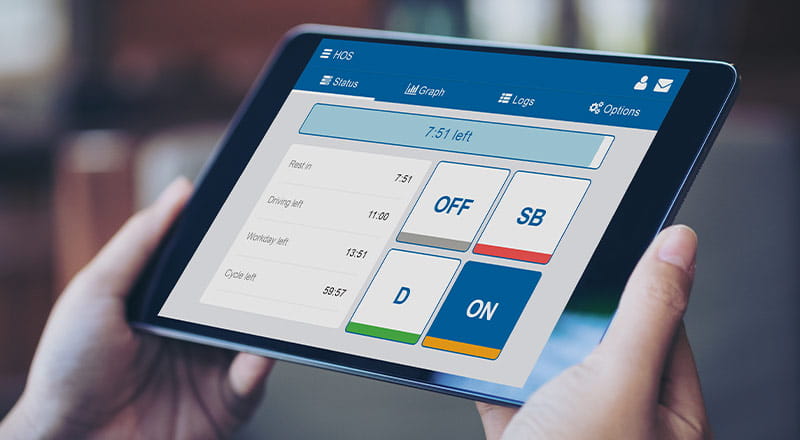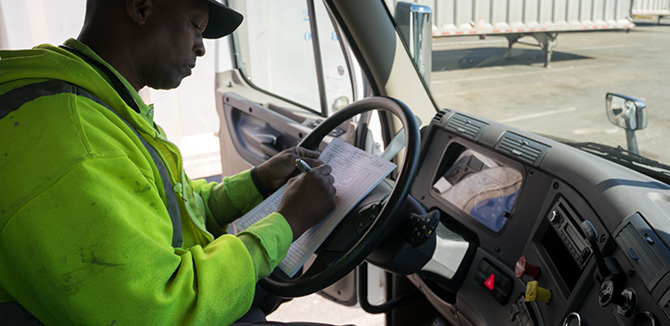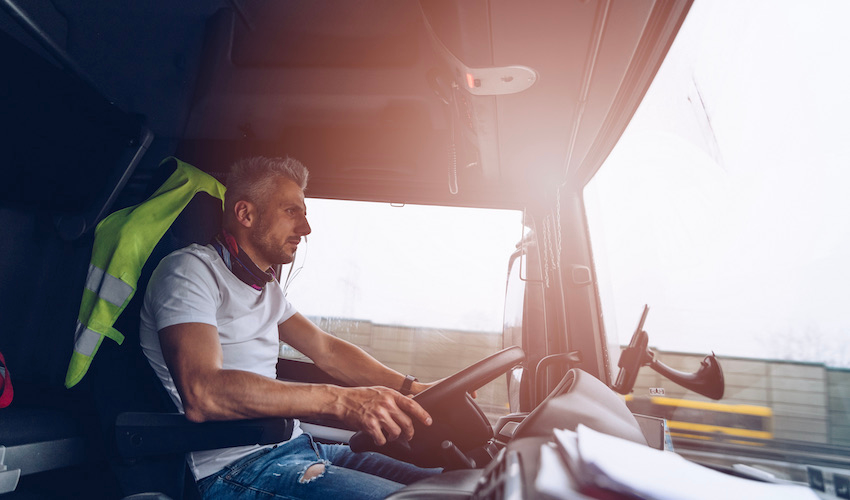 The Lytx Difference

Service
Our team is invested in your success. We work with you to help ensure that your company achieves extraordinary results, from configuring the right solutions to meet your business needs to helping you get the greatest return on your investment. We're always expanding by listening to our customers and using their input to shape our next generation of features and capabilities.

Innovation
Our machine vision and artificial intelligence are powered by a robust driving database (221 billion miles and counting), resulting in connected, accurate, actionable insights that keep fleets safe, on-schedule, efficient, and productive. We continuously evolve to deliver cutting-edge updates that help customers simplify processes, save time, and focus on driving results for their business.

Leadership
For more than 25 years, Lytx has been a leading provider of complete fleet management solutions. We're focused on addressing all of your fleet needs, all in one place, with all together powerful solutions. We help fleets identify risk, stay safer, optimize efficiency and gain greater productivity. Our smart, simple hardware, software, and API integrations provide a single, consolidated view of your fleet.