LYTX FEATURES
Diagnostic trouble codes (DTC)
Take the trouble out of troubleshooting and automate the process of reporting vehicle malfunctions.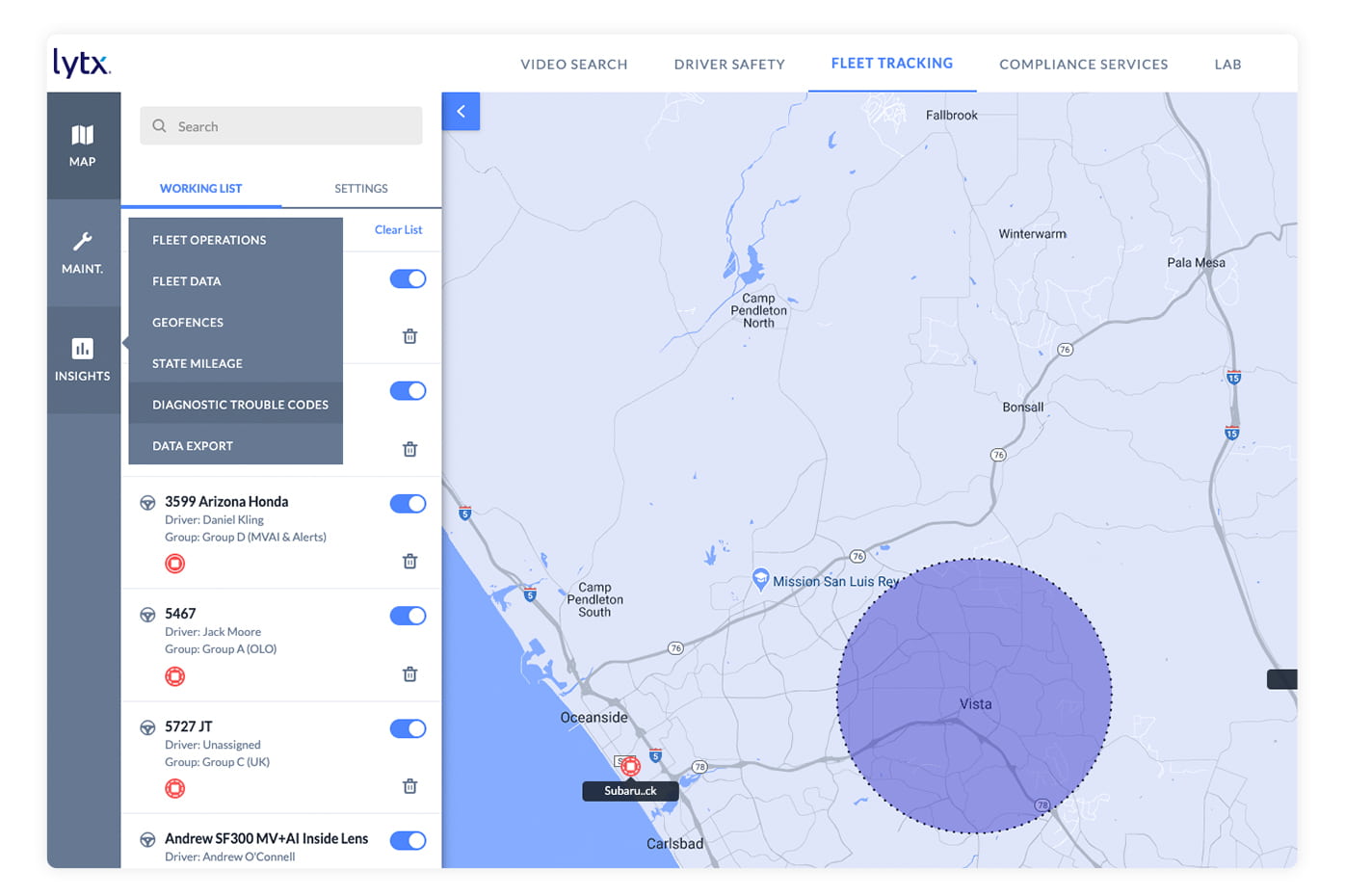 Get immediate insight about potential maintenance problems using DTCs
As a fleet manager, you want to keep vehicles on the road, in optimal operating condition, for as long as possible to maximize ROI. Preventative Maintenance plans play a significant role, but what about unexpected problems that arise between regularly scheduled maintenance? That's where Diagnostic Trouble Codes (DTCs) can help.

DTCs are codes prescribed by the Society of Automotive Engineers (SAE) to track problems detected by a vehicle's on-board computer. DTC reporting and notifications, included with the Lytx Fleet Tracking Service1, give users a real-time view of vehicle diagnostics, fuel, odometer, tire pressure, vehicle speed, and more to quickly identify and resolve maintenance issues.
How it works
See how DTCs help you spot potential maintenance problems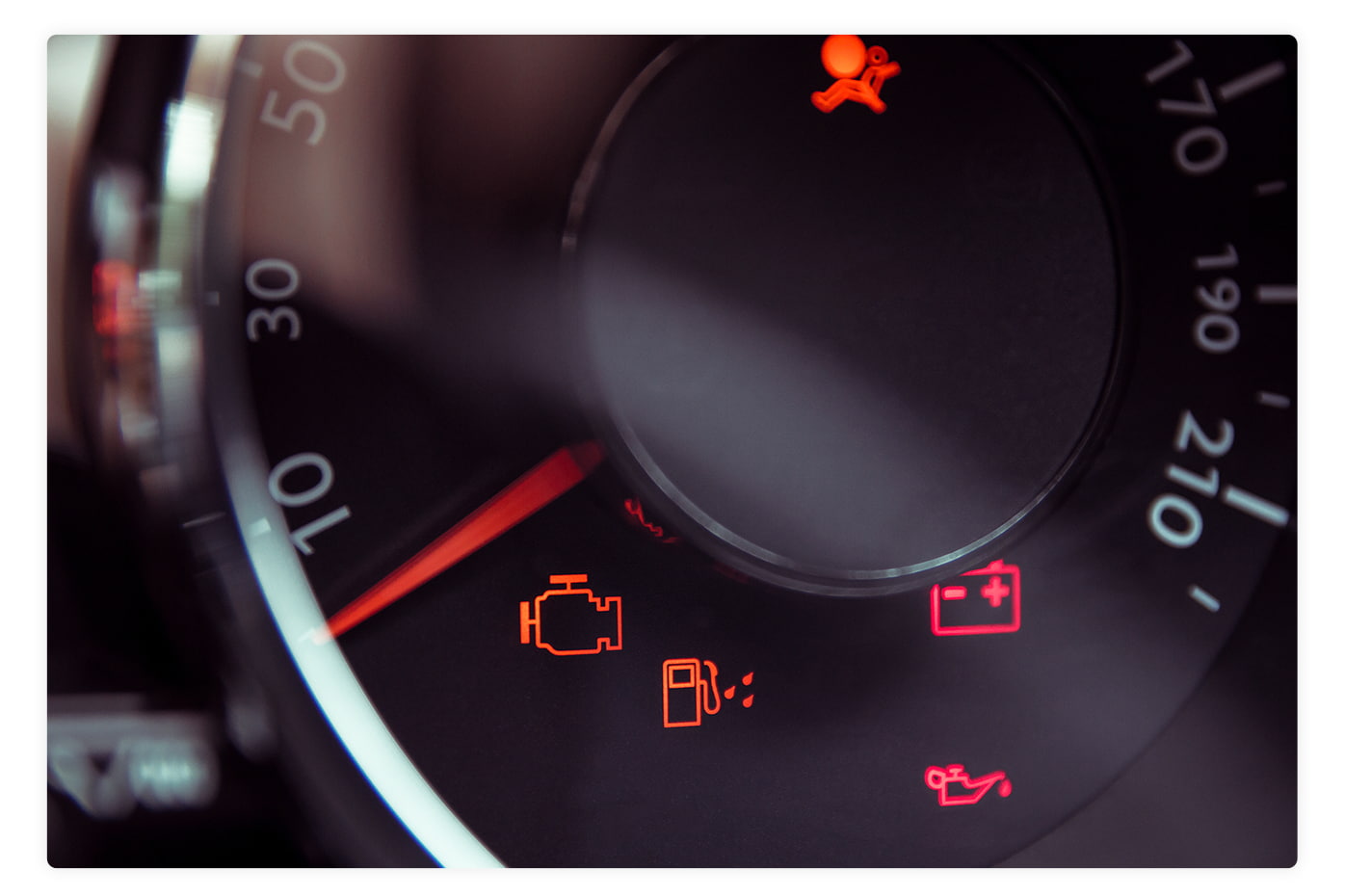 Rely on onboard telematics for timely, detailed DTC notifications
Manual issue reporting relies on drivers to report issues. This assumes several things: 1) that the driver understands what the DTC means, 2) that the driver will remember to report a problem, and, 3) the driver is actually aware the issue exists. Not all mechanical issues, even severe ones, are obvious, and drivers are focused on a variety of matters -- safety procedures, schedules, customer addresses -- while they work.

The Lytx DTC feature takes the responsibility for reporting mechanical issues off of drivers and relies on the onboard telematics system to automatically relay the DTC code to the fleet manager in real time.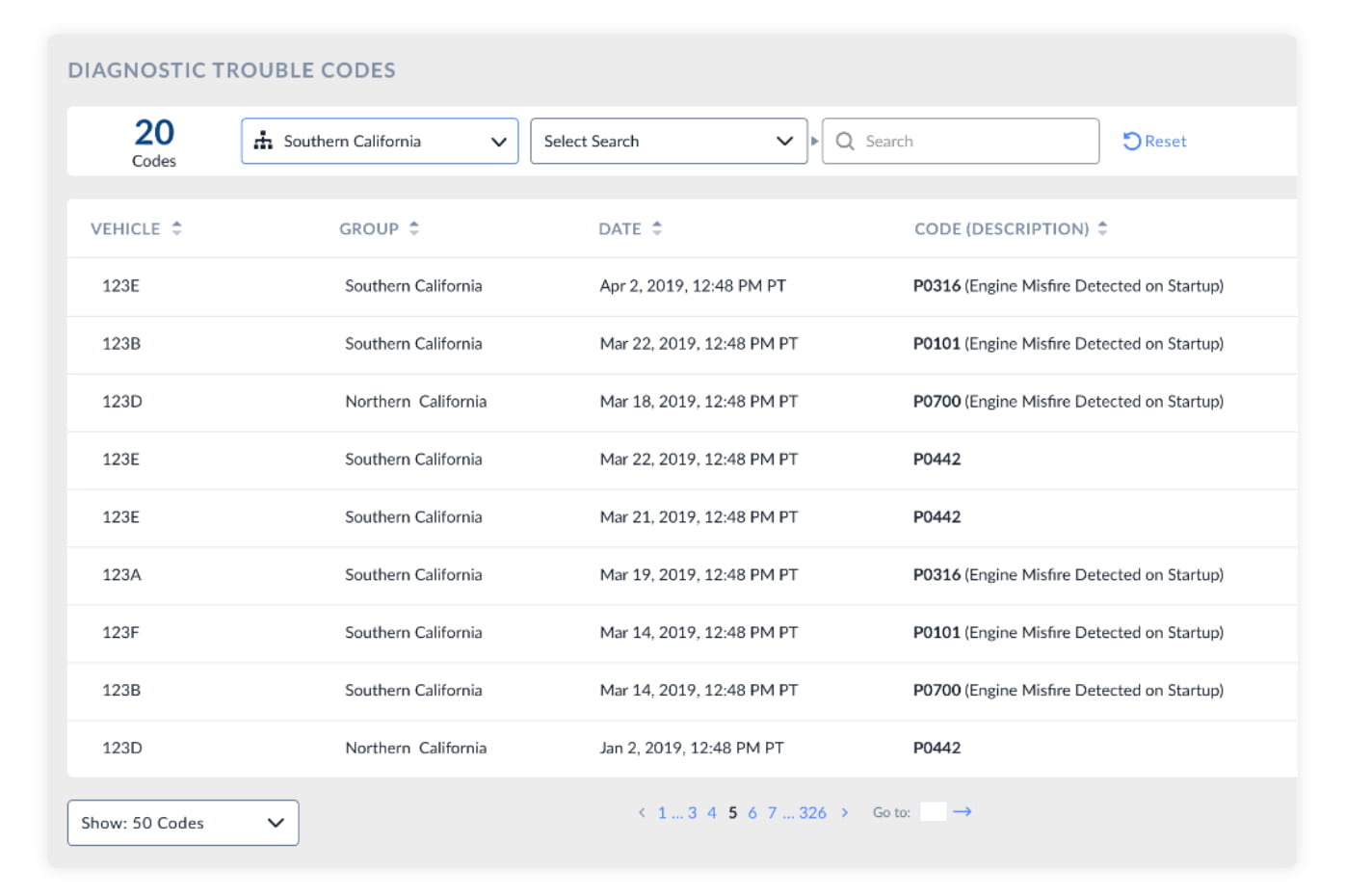 Address maintenance problems now, not later
There's never been a mechanical or maintenance issue that fixed itself, and some relatively minor issues can become major if they're not addressed quickly. Plus, a vehicle that's not on the road can hurt a company's bottom line. Lytx's DTC dashboard gives users immediate insight into potential maintenance problems so the vehicle can be fixed and back in service as fast as possible.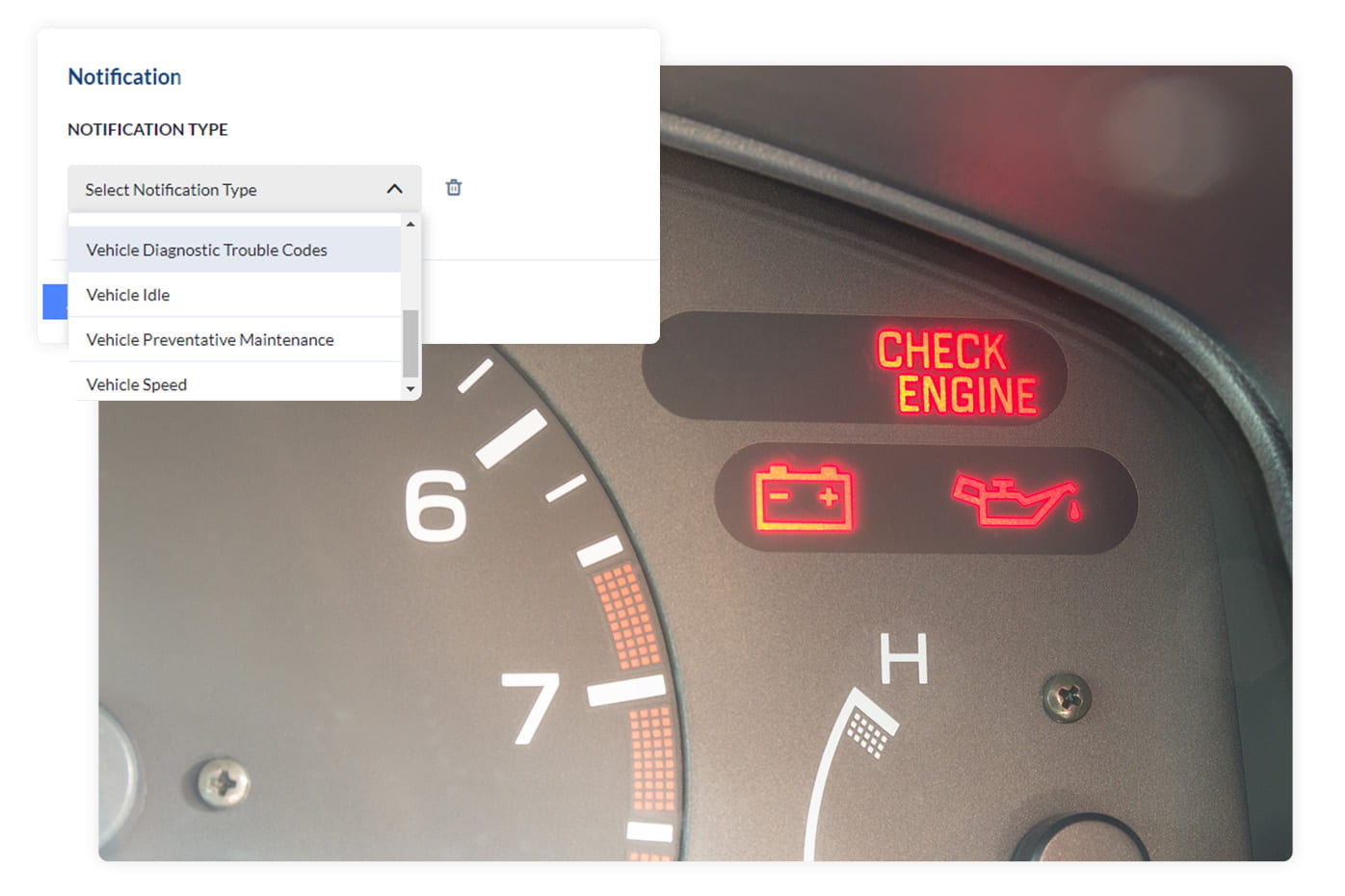 Coordinate emergency service in the field for mission-critical events
Some DTC codes are relatively minor and can wait until the driver gets the vehicle back to the yard. Others, such as chronic overheating or low coolant levels, can indicate engine failure and need immediate attention. By providing real-time notifications, Lytx DTCs make it possible for fleet managers and drivers to address mechanical issues, at the closest available repair facility, before they become catastrophic.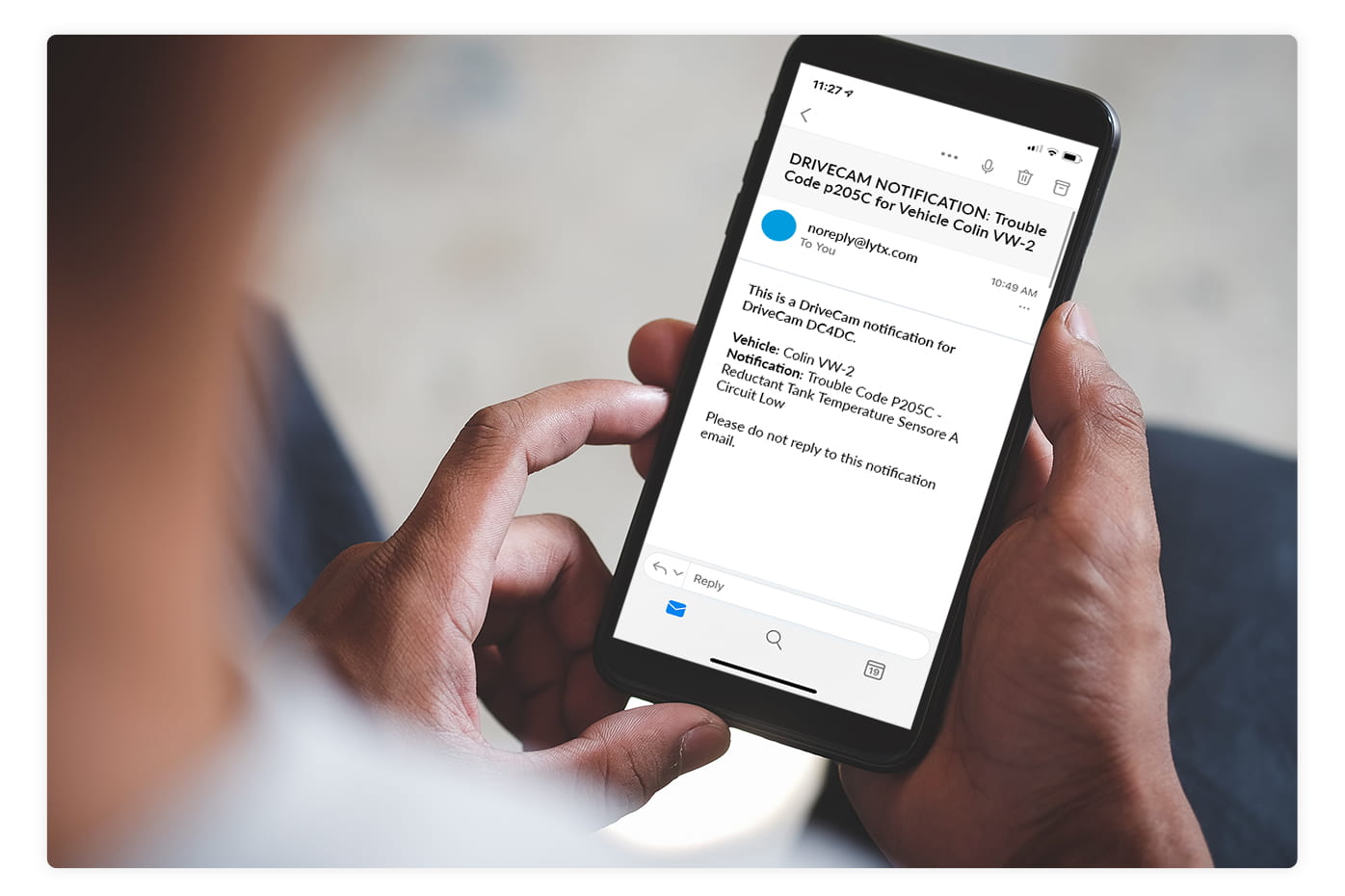 Email notifications for designated personnel
Lytx account holders can set automatic email notifications for designated recipients. When a vehicle's OBD system captures a DTC those individuals will receive an email providing them with immediate details about the issue. Once DTCs are resolved they're automatically removed from the account's DTC Insights dashboard.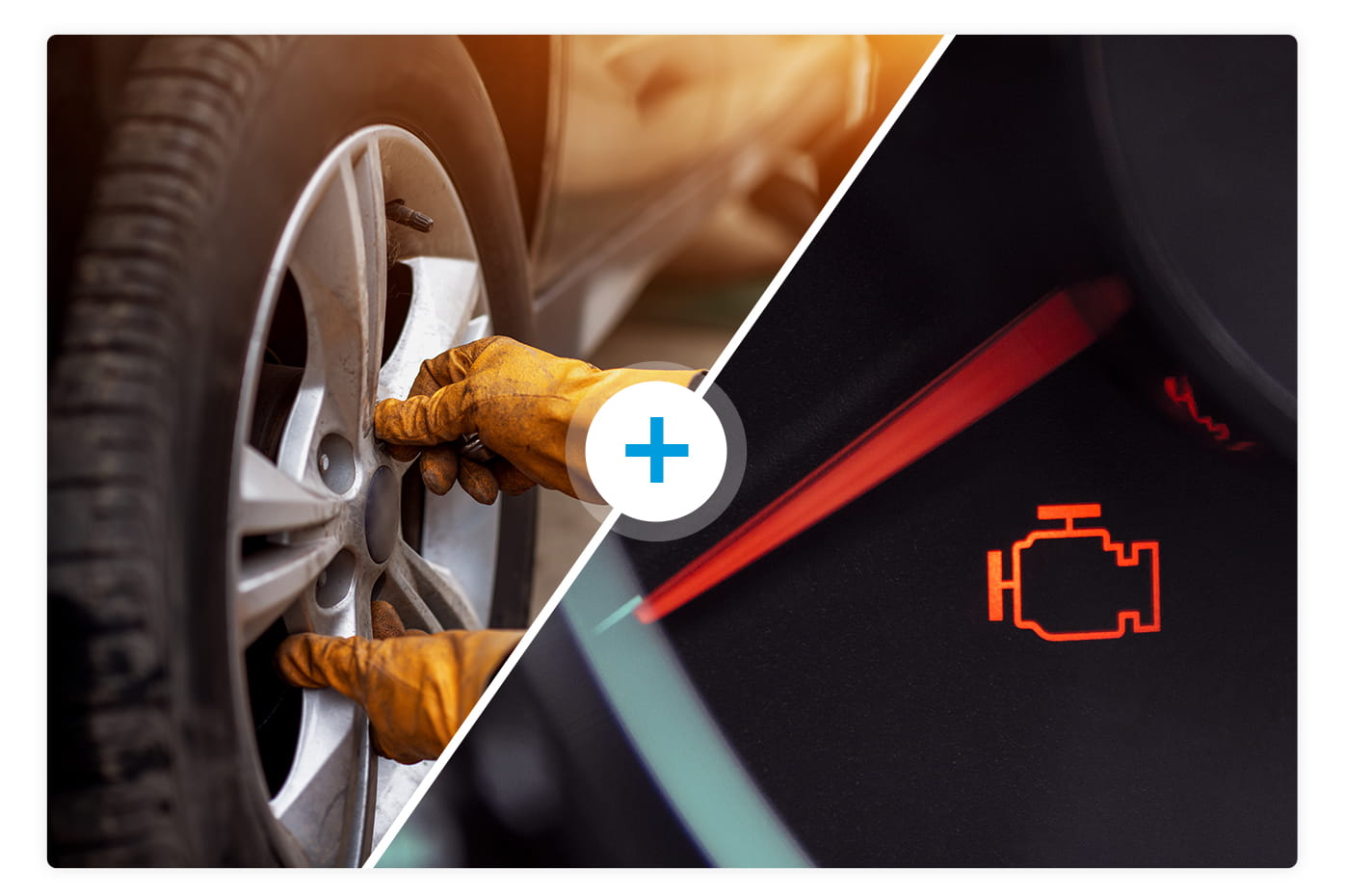 DTCs and Preventative Maintenance: A power data duo
DTCs, combined with a comprehensive preventative maintenance program, can keep your fleet running at optimal performance with minimal frustration. A comprehensive fleet management system like Lytx makes DTCs and preventative maintenance easier than ever by automating the process of reporting vehicle malfunctions (and reducing the risk of mistakes).

Our fleet management system automatically relays DTCs in real time, allowing you to monitor and address mechanical issues, as well as perform preventive maintenance by tracking wear and tear, while vehicles are operating.
RELATED RESOURCES
Learn more about keeping your fleet in top shape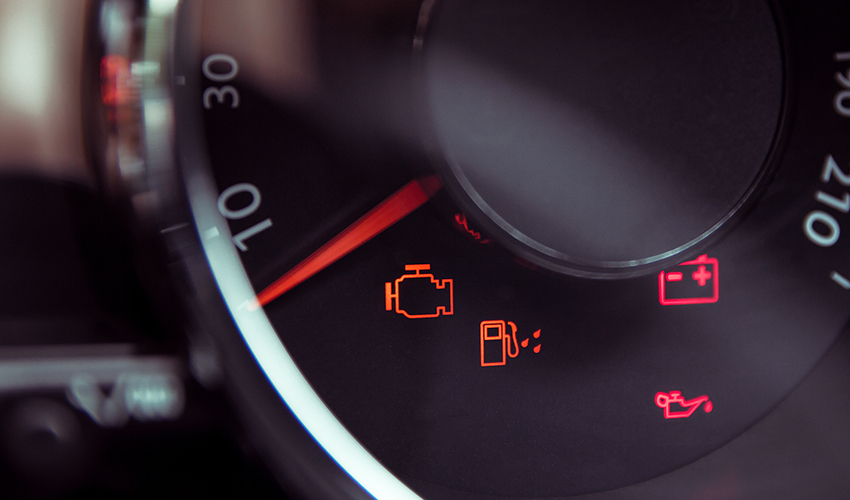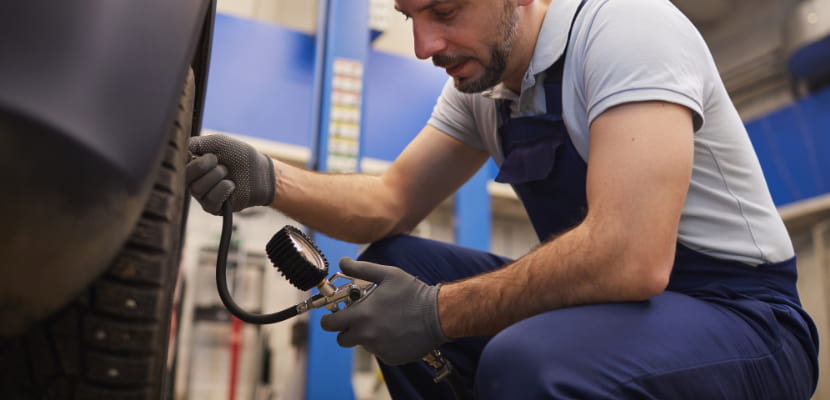 1Available now for light duty vehicles and coming soon for heavy duty. Must have SF-series DriveCam event recorder with included ECM cable. Not all vehicle types are supported. Compatibility is dependent on year and make of vehicle. Check with your Lytx account representative for additional details.